UK House Prices Rise at Fastest Pace in Six Years on Boosted Demand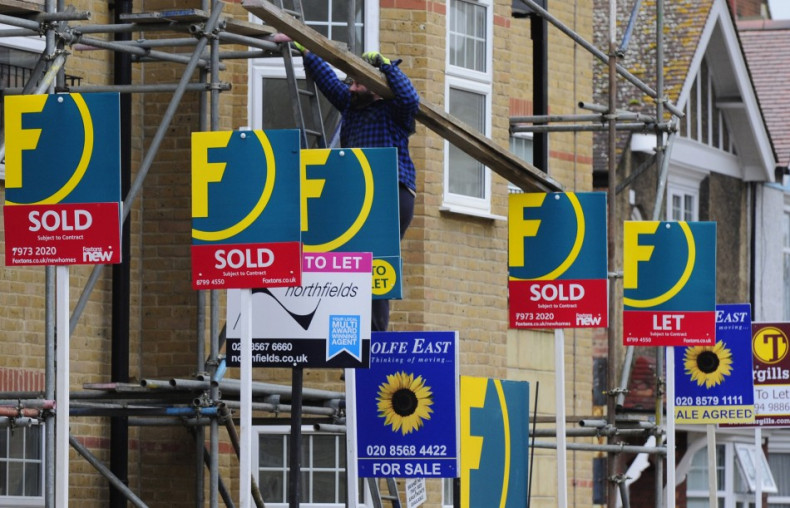 UK house prices increased at the fastest pace in more than six years in July as government credit easing schemes pushed up demand to its highest level since mid-2009, fuelling fears of a new property bubble.
In a survey by the Royal Institute of Chartered Surveyors (Rics), 36% more surveyors reported price increase in July. That compares to a house price balance reading of +21 in the previous month and is the highest since November 2006, when the balance was +42.
The balance is calculated by subtracting the number of surveyors reporting house prices falls from those who report price increases.
"These results are great news for the property market, as it looks like at long last a recovery could be around the corner," said Peter Bolton-King, Rics global residential director.
"Growth in buyer numbers and prices have been happening in some parts of the country since the beginning of the year but this is the first time that everywhere has experienced some improvement."
In the Rics survey, 53% more surveyors said there was an increase in the number of potential buyers in July. Demand for houses rose to the highest level since July 2009.
In addition, 35% more surveyors expect prices to increase in the next three months and 53% more surveys expect transactions to rise over the next 12 months.
Funding for Lending (FLS) and Help to Buy
In 2012, the Bank of England launched the FLS, which helps banks to provide loans at lower interest rates to businesses and individuals.
The Government also launched the Help to Buy Scheme, a support package for first-time buyers, which includes an interest free equity loan of up to 20% of the property value.
The Council of Mortgage Lenders separately said that lending to first-time buyers has hit its highest quarterly total since 2007. In the second quarter, there were 68,200 purchases made by new homeowners.
Property Bubble Concerns
While the increased activity and rising prices in the housing market aids economic growth, there are mounting concerns that the increased availability of cheaper loans and incentives to buy expensive properties could create a fresh house price bubble in the country.
An average flat in England and Wales now costs in excess of a quarter of a million pounds, as demand in the housing market continues to rise off the back of mortgage easing measures.
According to Land Registry data analysed by property investment firm London Central Portfolio (LCP), the average price of a flat , which represents 18% of the total property market, is £250,101.
Demand for homes is outstripping their supply in the UK. One hundred thousand homes are being built every year - less than half the 240,000 required annually to match population growth.
Chancellor George Osborne has defended the FLS and Help to Buy programmes and said that Britain was "a very long way off a housing bubble".