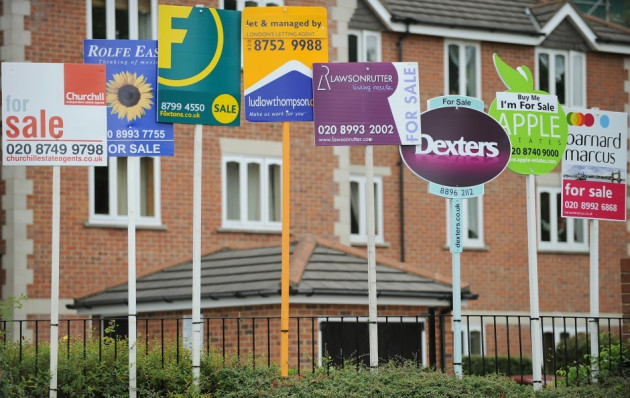 Average home prices in the UK crossed a quarter of a million pounds for the first time in June, as the recovery in the housing market spreads to regions outside London, according to property website Rightmove.
In its monthly report, Rightmove said that average asking home prices increased 1.2% in June to £252,798 ($396,817/€297,339), beating the previous record of £249,841 set in May.
While average house prices in the British capital continued to increase to reach a new record of £515,243, the South East region saw a 1.4% monthly increase in prices to a record £329,698. For the first six months of 2013, home prices in the South East rose a whopping 14.8%.
Among other regions, prices increased by 1% in the South West, 1.7% in the North West and 0.4% in the West Midlands.
Over the first half of the year, asking prices in the northern part of the country rose by 9.2%, almost keeping pace with the 10.6% seen in the south.
"These increases, along with reports from agents and developers of a pick-up in transactions, suggest a wider and more sustainable recovery as the price buoyancy of the London market shows signs of spreading across the country," Rightmove said in its report.
Rightmove attributed the year-to-date price increase to a number of factors including improved consumer confidence and increasing competition among lenders.
"The first half of 2013 saw little sign of the traditional north-south divide with the first-half asking price surge in the north almost equal to that of the south. The good news is that this indicates a wider upturn, albeit at historically low but increasing volumes," said Miles Shipside, director and housing market analyst at Rightmove.
At the same time, it is bad news for prospective buyers as they would find it difficult with the increased average asking prices for houses, Shipside added.
In the first half, prices in London increased by 10.9%, but the rate has been surpassed by two northern regions, the North region at 11.0% and the West Midlands at 11.3%.
"While some northern regions outpaced London this year, the price gap remains daunting for those looking to up sticks and head to the bright but dazzlingly expensive lights of the capital. The average price of a property in London is still more than three times higher than in the north," Shipside said.
He added that true signs of a wider housing market recovery y are an increase in transaction numbers and more new homes being built, not just increasing prices.