Rihanna Fails to Find Love In France After Latest Video Is Banned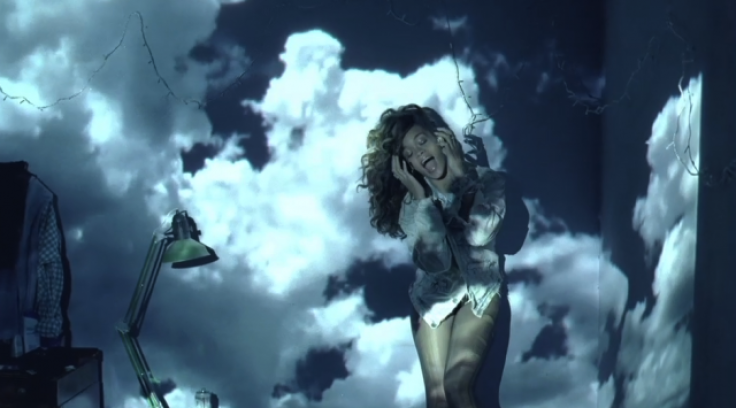 Rihanna's racy We Found Love music video has been banned in France amid claims that its love scenes are too "suggestive".
The video for the singer's number one hit from her new album, Talk That Talk, which shows a destructive relationship between a couple, has been slammed by the French authorities, who believe the video could inspire her fans to participate in "self-destructive behaviour".
As a result of their concerns, the French TV regulators have banned the video from being shown before 10pm. It features shoplifting, smoking and Rihanna being slapped on the bottom by Dudley O'Shaughnessy, who plays her other half.
However, the provocative star showed that she is not taking the bad press lying down by taking to Twitter to hit out at critics and reiterate that she is proud of her new video.
She tweeted: "We've never done a video like this before. This is probably one of the deepest videos I've ever done. It's all about love and love being like a drug. You definitely get that from this.
"The good feeling of it and the dangers of it. That's what this video is about," she added.
This is not the first time the Bajun beauty's video has sparked controversy. Earlier this year, Rihanna and her film crew were kicked off a farmer's field in Belfast, Northern Ireland, while filming the video after he disapproved of her going topless.
Back in September, devout Christian Alan Graham said: "If someone wants to borrow my field and things become inappropriate, then I say, 'Enough is enough'.
"I wish no ill will against Rihanna and her friends. Perhaps they could acquaint themselves with a greater God."
© Copyright IBTimes 2023. All rights reserved.