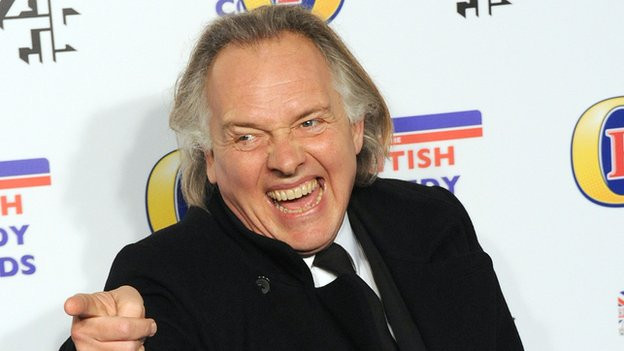 Rik Mayall's widow has asked his fans for their "thoughts and prayers" at his funeral.
The private ceremony for the star, who died at his home last week, aged 56, will be followed by a public memorial service in September.
His widow Barbara said: "Knowing the swell of love you all share with us we would like to let you, the fans, know that we will be having a private family funeral for Rik, as I am sure you will understand.
"We will be burying him at 2pm on Thursday June 19 if you would like to join us in thoughts and prayer at this time.
"Thank you again for all your love and support to all our family, it brings great strength."
The much-loved comic and actor collapsed at his home in Barnes, southwest London after suffering from an "acute cardiac event".
Mayall was best known for roles such as poetry-writing anarchist Rick in The Young Ones and sluggard Richie in violent slapstick comedy, Bottom. He also featured in Blackadder as unforgettable Lord Flashheart and the conniving Conservative MP Alan B'Stard in The New Statesman.
Since his death tributes have poured in from fans and fellow artists. His World Cup song Noble England also made the Top Ten following a social media campaign.