Last minute preparations for the 2016 Rio Olympic Games are underway, with workers, engineers and cleaners making the finishing touches before the sporting event begins on 5 August. This will be the first ever Olympics to be held in South America, and organisers are still ensuring that everything is in place before some 500,000 people visit the Brazilian city over the next three weeks.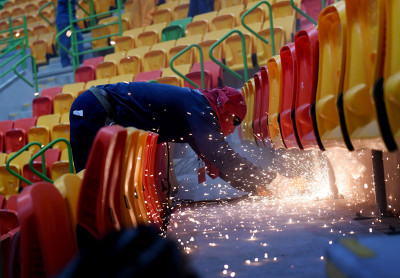 There have been problems in the run-up to the games, such as the main ramp at the Marina da Gloria sailing venue collapsing days before the games were set to begin. Organisers are still frantically rushing to prepare venues, accommodation and transport.
The Metro Line 4 was only inaugurated on 30 July, and work is still continuing. Built specially for the games, the $3.1bn (£2.3bn, €2.7bn) expansion links the Ipanema and Barra da Tijuca neighbourhoods and will help ferry passengers closer to the main Olympic Park.
Lagoa Stadium, which will be hosting rowing and canoe events, is still partially covered in scaffolding, with officials blaming the severe delays on problems with suppliers. Copacabana beach volleyball stadium and the Future Arena, where the handball games will take place, also remain unfinished.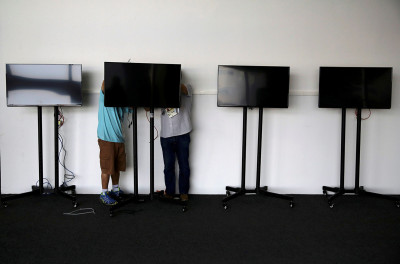 Concerns about the 2016 Olympics have steadily grown in Brazil as the country falls deeper into economic crisis and evidence of widespread corruption in construction contracts for Olympic infrastructure has been uncovered by investigators.
Thomas Bach, President of the International Olympic Committee (IOC) said that the Olympic Games have been a positive catalyst for change in Rio de Janeiro. "It has been a long and testing journey to get to this point. It is no exaggeration to say that the Brazilians have been living through extraordinary times. The political and economic crisis in the country is unprecedented. It goes without saying that this situation has made the final preparations for the Olympic Games challenging," he said. The IOC had to front part of its contribution to the Olympics organisers months before the games as funds ran out.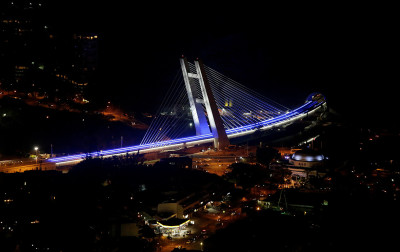 Concerns over the Zika virus have also been raised, yet US government epidemiologists estimated that the Olympics presents only tiny risks of spreading the epidemic, which has travelled rapidly through the Americas since it was discovered in Brazil last year.
Many critics have argued that Brazil should not have been allowed to host the 2016 Olympics when awarded it back in 2009, due to its slow progress on providing its nearly 200m citizens with healthcare, schooling and security.