Rowing has a rich Olympic history, having being held at every edition of the games other than Athens in 1896, when stormy seas saw the event cancelled. It has been a constant ever since, with women's events being added in 1976 in Montreal.
Rules and format
Five-hundred-and-fifty rowers compete across 14 events – eight for men and six for women – with races divided into two forms; sculling and sweeping. Sculling events see rowers use two oars while in sweeping, they use both arms for just one oar. Scull events see either one (single), two (doubles) or four (quadruple) rowers pitted against each other, while sweep events are raced with two, four and eight rowers per crew, called pairs, fours and eights.
All eight-person events and some fours and pairs use coxswains, individuals charged with steering the boat and shout directions to the crew – although you'll never hear them shouting 'stroke'. Winning is simple, be the first across the finish line in a straight 2000m course.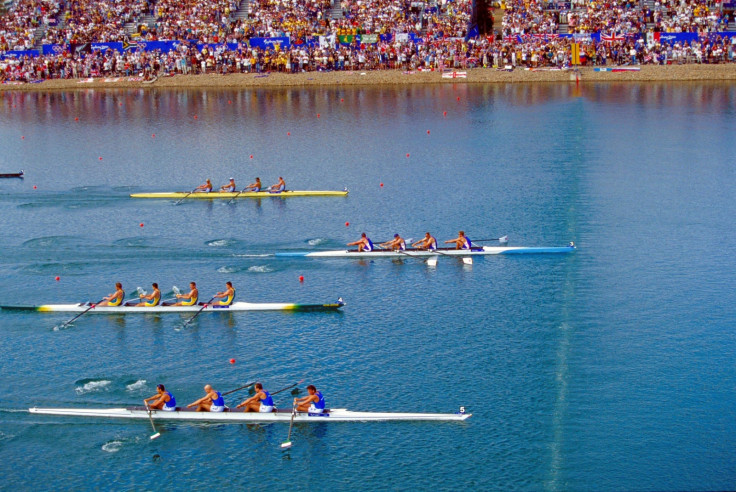 Both men and women compete in single sculls, double sculls, quadruple sculls, coxless pair and coxless eight events. Male athletes also have the coxless four event. Lightweight events – for athletes weighing no more than 70kg for men and women no more than 55kg – were introduced in 2002, with both men and women taking part in the double sculls event in that classification.
In Olympic competition, boats are permitted one false start; any more than that means disqualification.
Key terms
Extraction: The stroke where the blade of the oar is lifted out of the water and turned at that precise moment to minimise air resistance.
Coxswain: The member of the crew who doesn't row, but is designated for steering and directing the rest of the team. They sit at the stern of the boat, facing back at their teammates.
Hammer: A term commonly used to refer to a member of a crew whose strength and pulling power outshines their technical ability.
Athlete to watch: Pete Reed
A double gold medal winner in the coxless four, Reed is already one of Great Britain's most decorated rowers heading to Rio. The 34-year-old, who is also a lieutenant in the Royal Navy, has collected three gold medals since success in London in 2012 at World Championships, in addition to two bronze and a silver in eight events, but will return in the men's four in Rio in August.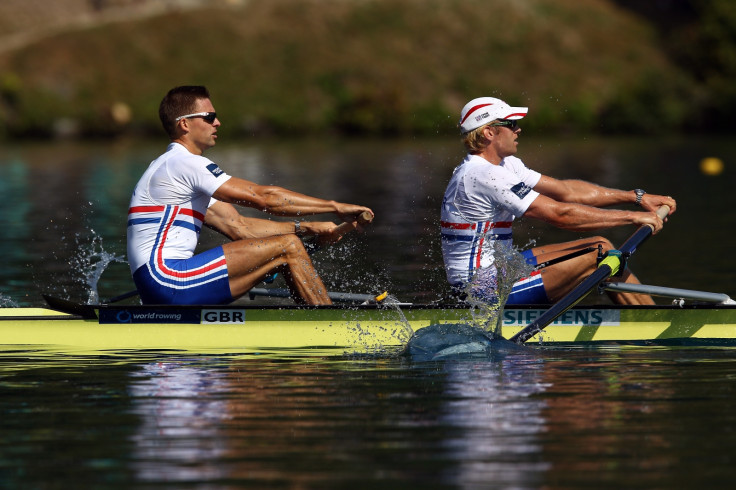 Venue: Lagoa Stadium
Lagoa Rodrigo de Freitas hosts this summer's rowing and canoe spring events, under the watchful eye of the Christ the Redeemer statue atop the nearby Corcovado mountain.
Schedule
Saturday 6 August: Single sculls heats, pair heats, double sculls heats, quadruple sculls heats, lightweight four heats (men's)
Single sculls heats, double sculls heats, quadruple sculls heats (women's)
Sunday 7 August: Single sculls repechage, pair repechage, double sculls repechage, lightweight double sculls heats, four heats, lightweight four repechage
Single sculls repechage, pair heats, double sculls repechage, lightweight double sculls heats (women's)
Monday 8 August: Lightweight double sculls repechage, four repechage, quadruple sculls repechage, eight heats (men's)
Pair repechage, lightweight double sculls repechage, quadruple sculls repechage, eight heats (women's)
Tuesday 9 August: Single sculls quarter-finals, pair semi-finals, double sculls semi-finals, lightweight four semi-finals (men's)
Single sculls quarter-finals, double sculls semi-finals (women's)
Wednesday 10 August: Lightweight double sculls semi-finals, four semi-finals, quadruple sculls final, eight repechage (men's)
Pair semi-finals, lightweight double sculls semi-finals, quadruple sculls final, eight repechage (women's)
Thursday 11 August: Single sculls semi-finals, pair final, double sculls final, lightweight four final (men's)
Single sculls semi-final, double sculls final (women's)
Friday 12 August: Lightweight double sculls final, four final (men's)
Pair finals, lightweight double sculls final (women's)
Saturday 12 August: Single double sculls final, eight final (men's and women's)