At least 80 skeletons have been discovered in an ancient Greek cemetery which dates back to between 5th-8th century BC. With their wrists clamped in iron shackles, archeeologists believe that these are the remains of victims who died in a mass execution. However, who they were and how they got there is unknown.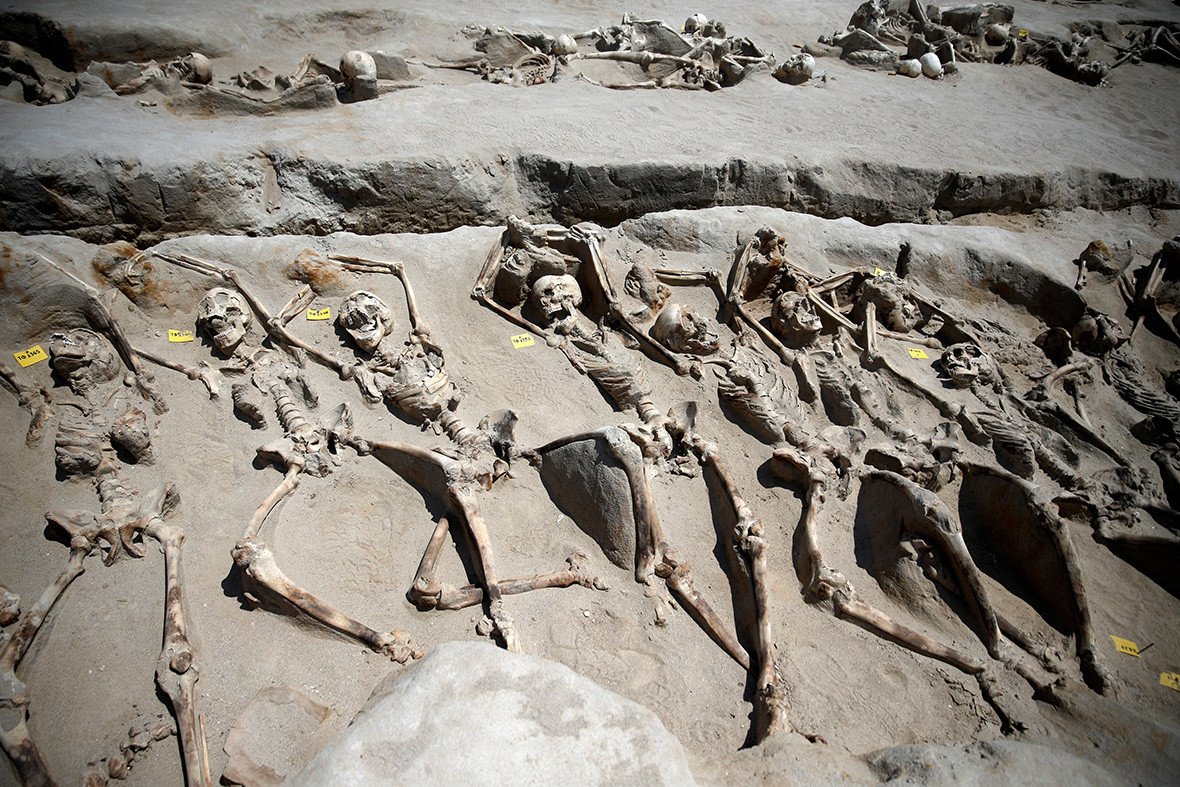 The way in which they have been buried appears to be respectful, with some lying in long neat rows, while others have been are piled on top of one another, with their arms and legs twisted and their jaws hanging open. The orderly way they have been buried suggests these weren't just slaves or criminals.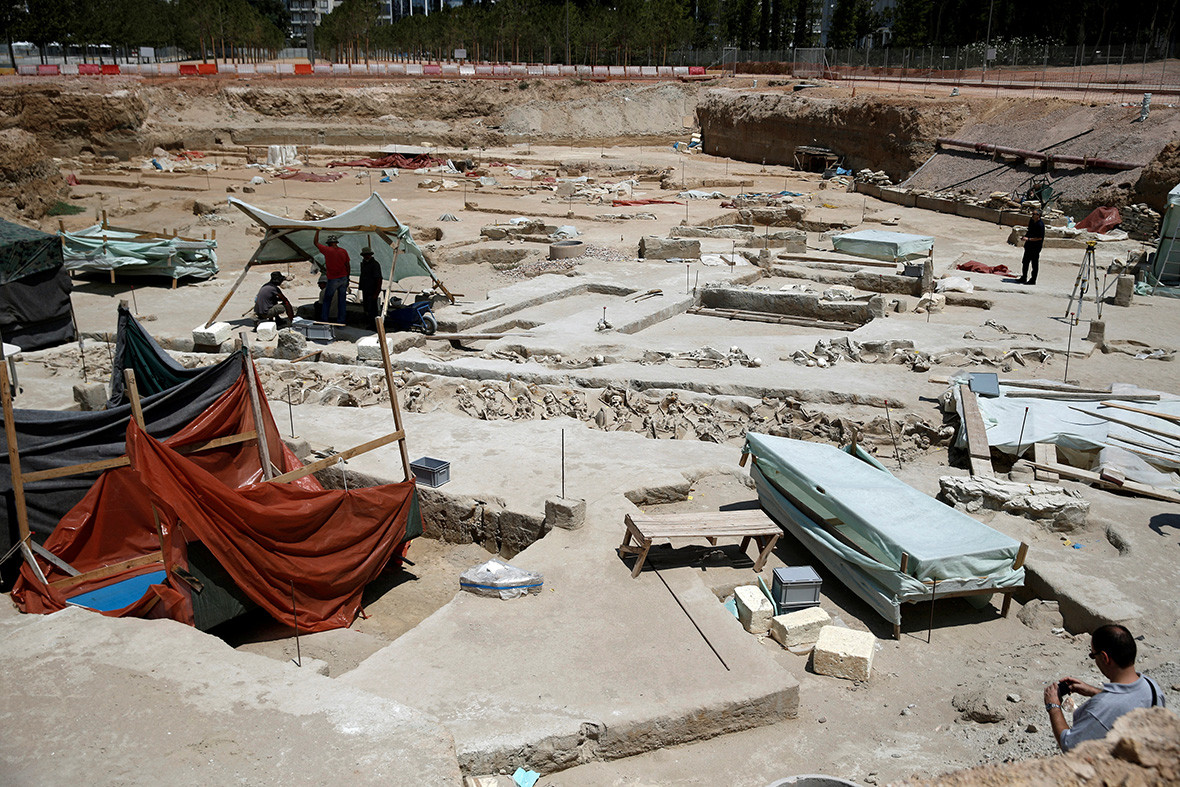 Head of excavations, Dr Stella Chryssoulaki, told Reuters that they had been executed 'all in the same manner' explaining that they were "tied at the hands with handcuffs and most of them are very, very young" Chryssoulaki went on to say that they were "in a very good state of health when they were executed." Reuters reported that most of the skeletons had their arms bound above their heads, the wrists tied together. The skeletons were discovered earlier this year in a section of the Falyron Delta necropolis – a large ancient cemetery, which was unearthed during the construction of a national opera house and library, which covers over 170,000 square miles . Overall, the cemetery has over 1,500 bodies lying there, many of them were children who were buried in ceramic pots, while some of the adults were laid to rest in stone coffins.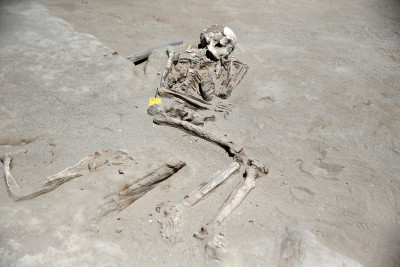 One of the strongest theories is that these are the remains of Cylon supporters. Cylon was an Athenian noble and Olympic Games champion, and attempted to stage a coup in 632 BC, with support from his father-in-law, the tyrant of Megara. The coup failed and Cylon managed to escape and hid in a temple of the Acropolis. His supporters were killed. Experts hope that DNA testing and research by anthropologists will explain exactly how these people died.
"Perhaps with the DNA tests that we will do on these skeletons we may confirm or not this hypothesis that these deceased, these young people could be ... part of a coup ... an attempt by a noble to take power by force,"said Chryssoulaki.
Chryssoulaki wants to see a museum built on the site, and told Reuters that a cemetery is a 'first and last photograph in antiquity of those people that pass from life to death."