Judo made its Olympic debut in 1964 in Tokyo, Japan, and although it did not appear at the Games four years later, it has been a feature of each Olympiad since. However, women have only been permitted to compete in the discipline since the Barcelona Olympics in 1992. There are 14 judo events at the Brazil games.
Each Judo bout lasts five minutes for men and four minutes for women. In the event of a fight ending in a tie, the contest goes to 'golden score' with no time limit. In this scenario, whoever scores the first point is declared the winner.
In judo, there are three distinct ways to score. These are: Yuko, which is achieved by taking the opponent down on their side or leaving them immobile for 10 seconds; Wazari, which is when a player takes down their opponent without them hitting the floor on their backs; and Ippon, a winning throw that causes the opponent to submit or to be immobilised for 20 seconds.
The referee is able to interrupt the bout at any time and score the points that decide the result.
He or she will not permit kicking or punching, and has the power to disqualify a fighter if it is deemed to be a deliberate act. What's more, other acts of indiscipline can be penalised by the referee.
Format
The Judo competition will follow a knockout set-up, and the winners of each contest will qualify for the next round. Thereafter, the two finalists will go head-to-head to contest the gold medal. Meanwhile, the defeated quarter-finalists will go into in two 'repechage' contests, with the winner then facing up the two defeated semi-finalists to establish the winners of the two bronze medals.
Key terms
Judoka: The name given to an expert or practitioner of judo.
Soremade: The command the referee gives to end a judo fight.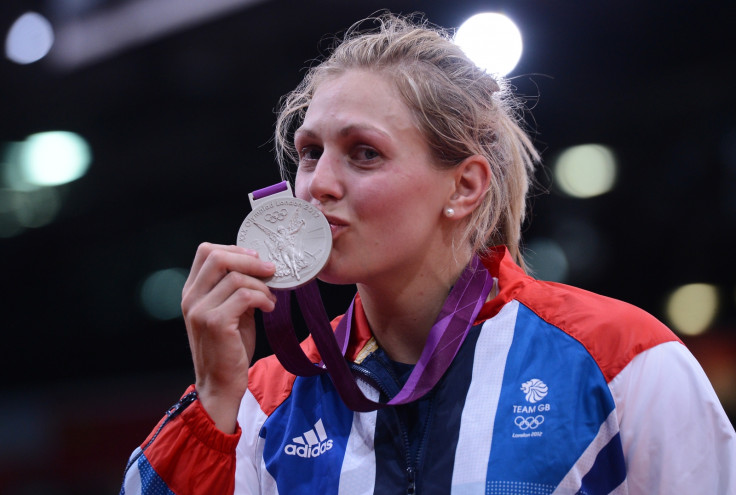 Athlete to watch
Natalie Powell has been selected ahead of London 2012 silver-medalist Gemma Gibbons for the Rio Olympics. The Welsh judoka won a gold medal at the 2014 Commonwealth Games and will be under pressure to perform following Gibbons' success in the UK capital.
Venues
The tournament is being held at the Carioca Arena 2, inside the Barra Olympic Park in Barra da Tijuca. The arena is also set to host the wrestling at the Games and will subsequently be transformed to become part of the Olympic Training Centre.
Schedule
6 August: Men's -60kg and Women's -48kg, Men's -60kg and Women's - 48kg Finals
7 August: Men's -66kg and Women's-52kg, Men's -66kg and Women's - 52kg Finals
8 August: Men's -73kg and Women's -57kg, Men's -73kg and Women's - 57kg Finals
9 August: Men's -73kg and Women's -57kg, Men's -73kg and Women's - 57kg Finals
10 August: Men's -81kg and Women's -63kg, Men's -81kg and Women's - 63kg Finals
11 August: Men's -90kg and Women's -70kg, Men's -90kg and Women's - 70kg Finals
12 August: Men's -100kg and Women's -78kg, Men's -100kg and Women's -78kg Finals