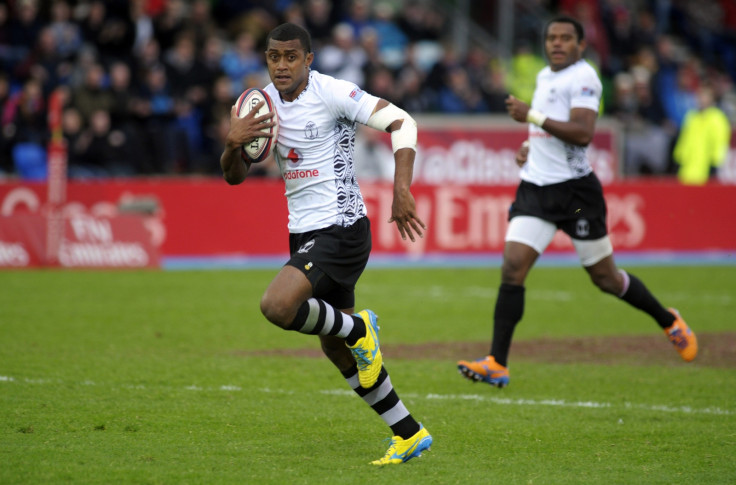 Perhaps the parallels are not immediately apparent, but Brazil – the hosts of the 2016 Olympics – and the island of Fiji both share the ambition of winning one very specific medal in Rio. While the attention of the expansive South American country will be firmly fixed on winning an elusive gold medal in the men's football competition, the diminutive South Pacific nation will be targeting their first-ever gold in the newly-introduced rugby sevens tournament.
Thousands of column inches have, of course, already been dedicated to whether the likes of Neymar can secure the coveted gold in Rio; by contrast, Fiji's heartwarming pursuit of glory in the rugby has largely gone under the radar. That is, in part, a reflection of the fact that Fiji is a country with a population below one million, while Brazil is the world's fifth-largest country by citizen numbers.
And in marked contrast to the hosts' star-studded football squad, few, if any, of Fiji's sevens side will be household names anywhere outside their home nation. But that could all be about to change in the coming, weeks, with the sport making its debut in the summer games.
To provide some context to Fiji's pursuit of gold in the rugby, it is worth noting that the country have never won any medal of any colour in a summer Games. And this year, Fiji will have just 51 competitors appearing across nine sports. The rugby sevens is their one and only realistic hope of securing a medal – and they will settle for nothing less than gold.
Whereas in traditional rugby union, Fiji have been stripped of many of their best players courtesy of their better-paying international rivals, they are able to compete and beat any rival in the sevens game, where their flair and running skills can really come to the fore. In this sense, they have a little bit of the Brazilian football teams of yore about them.
There is steel to underpin their undoubted skill, too. As the reigning World Rugby Sevens Series Champions, the Ben Ryan-coached side will be the team to beat in Brazil. Their squad is littered with eye-catching players, including Josua Tuisova, who is a prolific try-scorer at club level in France, and he will be ably supported by the likes of Samisoni Viriviri and Waisea Nayacalevu, both of whom are capable of producing fireworks.
One man who will not be present in Brazil, however, is the the former NRL-turned-NFL star Jarryd Hayne, who quit the San Francisco 49ers when he was offered the chance to try out for Fiji's Olympic rugby sevens unit. Hayne, 28, was included in Fiji's initial 23-man rugby sevens squad for the Games in Rio, but the Australian-born player failed to make the final cut, such is the strength of the Fijian roster.
"During my time with the team, I pushed my body above and beyond," he subsequently explained in a social media post. "I used all my experience as a professional athlete and have tried everyday and in every way possible to make this team and make it better but unfortunately, time has been against me."
Aside from Hayne's omission from the final Fijian squad, there is plenty to admire about the exploits of the team. During an Olympics Games in which concerns over the Zika virus and social unrest in Brazil seem certain to attract headlines, there are unlikely to be too many more stirring triumphs than could be the case for the Pacific Islanders.
Whereas Brazilian has been guilty of grossly underachieving through its Olympics history, a gold medal in Rio would represent a fairy tale-like story for a country most of us would struggle to find on a map. Indeed, it could be the rugby team who put them on it.