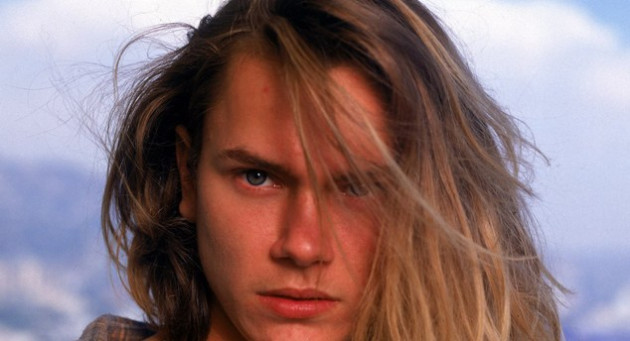 River Phoenix's final film, Dark Blood, will finally be unveiled at a Dutch film festival, almost 20 years after his death.
The star had been shooting the thriller, which follows a young widow living in the desert on a nuclear testing site, when he died from a drugs overdose in 1993.
Phoenix collapsed outside the Viper Room in Los Angeles after taking a lethal combination of cocaine and heroin.
The production company shelved the film and stored the raw footage away for possible future use.
Years later and thanks to the help of funding from the Dutch Film Fund and public donations, director George Sluizer was able to complete it.
He told Entertainment Weekly of Phoenix's death: "I was devastated. It was a terrible sadness."
And he confessed that it was his own near-death experience, when he collapsed with a serious heart problem, that drove him to want to finish the film.
"I had the feeling that I had to finish the creative work which hundreds of people had done together so that it would be there for anyone who wanted to see it.
"I said, I want to finish the film before whatever happens. At least I will finish my job as best as I could."
Phoenix had built a hugely successful career as a child and young adult actor. He starred in blockbuster classics including Stand by Me and Sneakers.