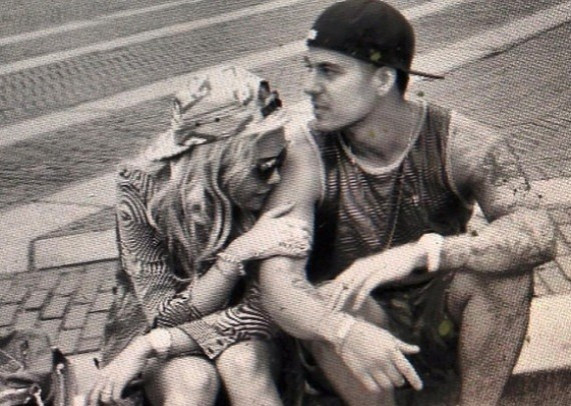 Reality star Rob Kardashian has publicly accused his former lover Rita Ora of being unfaithful during their romance.
Kim's Karadashian's young brother claims that the RIP singer cheated on him with up to 20 other men while they were in a relationship.
The 25-year-old reality star made the allegations in a string of hostile tweets which were quickly deleted.
"She cheated on me with 20 dudes while we were together. I wonder how many she will sleep with now that we apart. I mean 20?" he told his 3.8 million followers.
Minutes later he added: "How can a woman who is so busy trying to start her own career have time to be with so many dudes all while in a relationship?
"I'm disgusted a woman could give up her body to more than 20 dudes in less than a year while trying to start a career."
His sister Khloe seemed to support his online rant when she sent out the tweet: "Cheaters never prosper. @RobKardashian I'll be home today ... Try and smile little brother."
Ora, 22, allegedly responded to the claims by telling her fans on Twitter: "Rob's d**k was wack, I had to go get it somewhere else."
The duo's online spat comes just weeks after they went public about their romance in October. Kardashian confirmed that they were dating, after months of denying that they were an item, by sharing snaps of them cosying up together on Instagram and Twitter.
But things appear to have quickly turned sour after Ora apparently called things off with the Keeping up with the Kardashians star because of to her hectic work schedule and living too far from each other.
A source told The Sun: "It's really sad - they really liked each other but with him living in LA and her over in London, it was becoming impossible to maintain a relationship.
"They'd only decided to go public with the romance a couple of months ago so as not to put any pressure on themselves but they've already split."
A spokesperson for Ora said she was not prepared to comment on the claims.