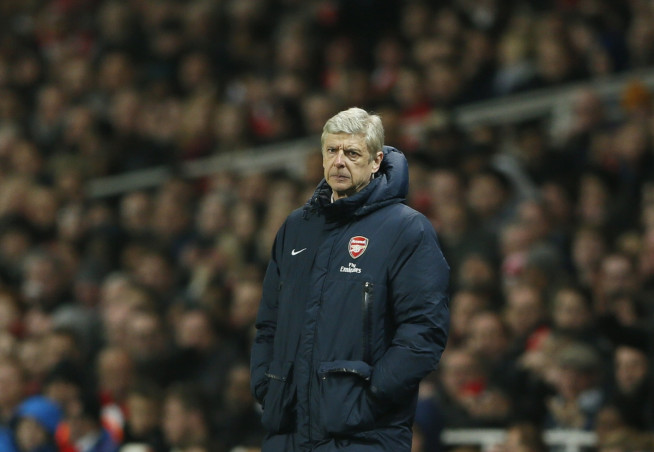 Former Premier League midfielder Robbie Savage believes Arsenal do not have the terrorising players they once boasted in the middle of the field.
Savage, who featured for Leicester City and Birmingham City in the top division when players like Patrick Vieira and Emmanuel Petit were dominant in the Gunners' midfield, insists that the north Londoners do not have anyone to command the team like the former French captain.
The 39-year-old Welshman also states that Arsene Wenger's midfielders are highly creative but are completely debilitated when the game gets physical.
He stresses that Arsenal do not have any player capable of nullifying the attacking prowess of rival midfielders.
"As an opposition player, you used to line up in the tunnel, look across at Patrick Vieira and Emmanuel Petit, or Dennis Bergkamp and Thierry Henry, and think, 'We could get done by five or six here.' Not any more," Savage told the Daily Mirror.
"Where Arsenal once boasted pace and power, they are now weak and feeble. Too many of their midfielders are massively talented but too easy to knock off the ball when it becomes a physical contest.
"Liverpool, Manchester City, Chelsea and Everton have all hammered them [this season]. Their diminutive midfield lacks a leader - an enforcer in the Vieira mould.
"When pretty football doesn't work, and Arsenal are hustled out of their stride, they simply cannot cope against the power of a Yaya Toure, Nemanja Matic or Ross Barkley," the former midfielder added.
Arsenal enjoyed a positive start to their current league campaign but injuries to key midfielders have hampered their progress. They were initially on top of the table during the first half of the season but are currently fourth with 64 points after playing 33 matches, 10 points behind leaders Liverpool.
Wenger was able to recall Aaron Ramsey for the Gunners' 3-0 defeat against Everton at Goodison Park last weekend. The Welsh international spent three months on the sidelines since suffering a thigh injury on Boxing Day.
The 64-year-old manager has confirmed that Ramsey is fit to start the FA Cup semi-final clash against Wigan Athletic on Saturday. The Frenchman is still without Jack Wilshere and club record signing Mesut Ozil, who suffered foot and hamstring injuries respectively last month.