Robert Pattinson and FKA twigs engaged? Kristen Stewart felt devastated hearing the news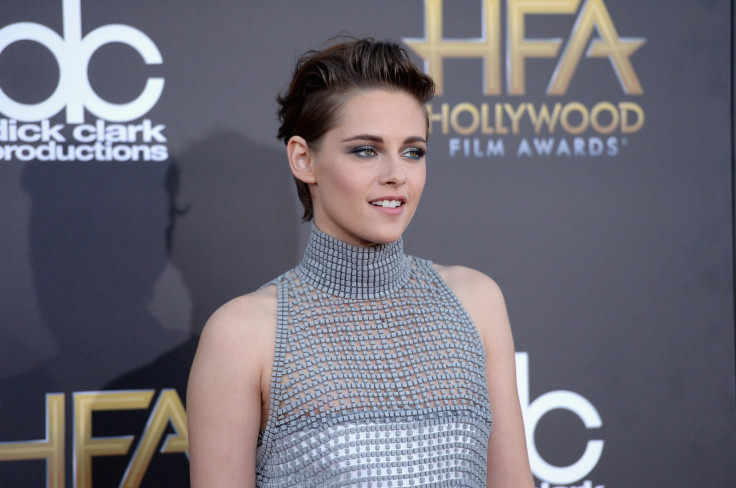 American actress Kristen Stewart was reportedly heartbroken following rumours that former boyfriend Robert Pattinson and FKA twigs got engaged.
During an interview with Vulture, rapper T-Pain said that the 28-year-old Twilight actor and the 26-year-old singer, whose real name is Tahliah Debrett Barnett, were set to be married.
"Well, the first time we even met each other, we met in the studio. Her music's changed a lot since then. But she's on tour so much, and anytime I call her, she's in a different place. And she's engaged now, so that's about to be a whole other thing," he said.
When the interviewer questioned about twigs being engaged, T-Pain said: "Yeah, to ol' Patty [Robert Pattinson]. I don't know if she wanted anybody to know that…"
The 24-year-old Camp X-Ray star was upset hearing the news.
"When Kristen first heard that Rob and FKA Twigs are engaged, she felt devastated," a source told Hollywood Life. "She doesn't want to believe it's true and was seriously hoping that this was just some sort of April Fool's joke."
"After only five months of dating, she can't believe Rob would propose to FKA. She and Rob dated for years!" the insider added. "Hearing this has really taken a blow to Kristen's confidence. She was holding out major hope that there wasn't any truth to their engagement."
"Kristen is especially hurt to hear that Rob is engaged to FKA because marriage is something she obviously spoke about with Rob when they were dating," the source said. "Of course they did, they were together for so long!"
However, the 29-year-old rapper, whose real name is Faheem Rashad Najm, later took to his Instagram account to reveal that it was an April Fools' joke.
"Added a little #AprilFools to my interview with Vulture Magazine today. Check it out!!!!" he wrote, along with a photo of two engagement rings.
© Copyright IBTimes 2023. All rights reserved.