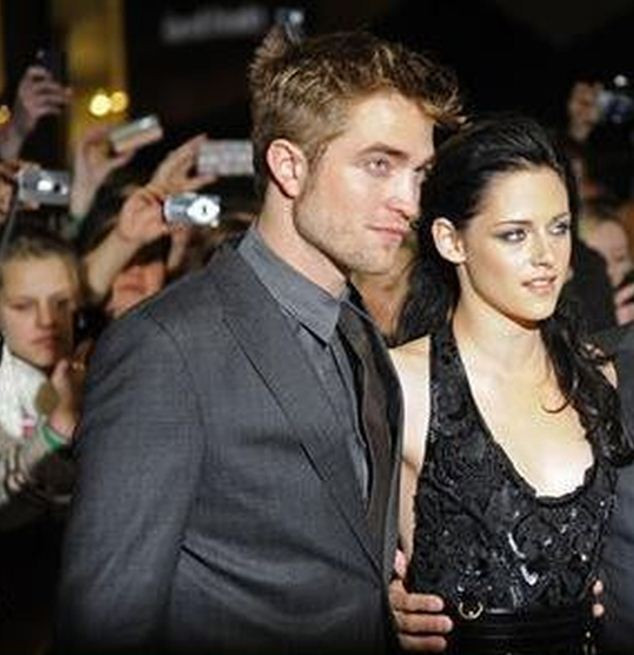 Twilight stars Robert Pattinson and Kristen Stewart had split after Stewart made headlines having an affair with British director Rupert Sanders. But now Pattinson is ready to put it all behind them on one condition - marriage.
According to a report in the Daily Star, Pattinson and Stewart have not only reunited but are also planning a future together. Robert has wholeheartedly forgiven Stewart but the 26-year-old actor still needs a bit more convincing.
"Rob told Kristen the only way he can forgive her affair is if she truly commits to him," a source said. "Rob has been keen to marry Kristen for quite a while and he doesn't want to get back with her unless he knows she means it for life too. Although Kristen broke Rob's heart he has realised he can't live without her. He never stopped loving her and he believes she still loves him. He is desperate to make it work and wants to give her another chance but not unless she proves she really wants it too."
The Remember Me actor's friends and family are believed to be against the reunion, but he is determined to make their relationship work. Stewart was also photographed wearing Pattinson's hats, T-shirts and even the jewellery that he gave her.
"They have both talked openly about marriage before and she's been telling him for years that she doesn't want to rush into anything. But Kristen will do anything to get back with Rob now and one of the conditions is to discuss getting married and the future. Rob is very romantic and traditional," the insider said.
Pattinson and Stewart had previously made headlines about marriage last October when he revealed that the two "accidentally" got married while filming The Twilight Sage: Breaking Dawn -- Part 1.
During a press conference in Sweden for the film, Pattinson explained to reporters that he and Stewart are technically married in the eyes of the church.
"The wedding scene's funny because we used a real priest," he revealed. "So technically we are married because he did all the things you would do in a normal ceremony."
Stewart who gave first public appearance at the Toronto International Film Festival for promoting her new film On The Road, ensured that the couple are doing well.
"We're going to be fine," she said. "We're totally fine."
The duo is expected to make their first public appearance together during the promotion of Twilight Breaking Dawn Part 2 in November.