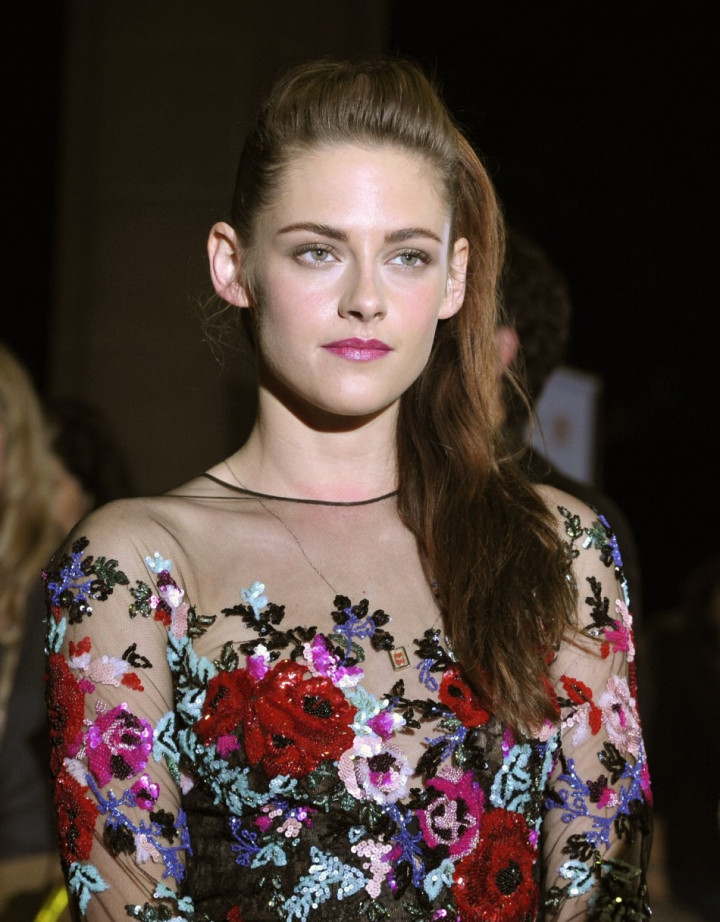 Kristen Stewart gave her first public appearance since caught cheating on Robert Pattinson, her long-time boyfriend and co-star in the Twilight series of films. Stewart was photographed getting intimate with British director of her film Snow White and the Huntsman. The 22 year old actress was seen at the red carpet premiere of her new film On the Road, at the 37th Toronto International Film Festival. the film is based on a novel, of the same name, by Jack Kerouac.
Stewart looked elegant in a Zuhair Murad Fall 2012 Couture knee-length dress. The full-sleeved black lace attire had colorful hand-beaded floral embroidery and she kept the ensemble simple by opting for Jimmy Choo black pumps.
The Panic Room star, who was happy posing for photographs and signing autographs, told Reuters she was thankful she knew most people at the event and described support from friends and people at the premiere as "amazing".
Pattinson in LA
Meanwhile, Pattinson was joined by members of the cast from the Twilight films, including Taylor Lautner, Jackson Rathbone, Peter Facinelli, Elizabeth Reaser and director Bill Condon, as they introduced an exclusive 90 second clip of the last part of the series at the 2012 MTV Video Music Awards in Los Angeles.
"For over four years, we've been working together as a family on the Twilight films-and this year, is the epic finale," Lautner said.
"It's been an amazing journey and we'd like to thank all the fans of the series for your incredible enthusiasm from the beginning until now, the finale chapter," Pattinson added, "This is an exclusive clip from The Twilight Saga: Breaking Dawn - Part 2."
VMA host Kevin Hart on Kristen Stewart
Staying in Los Angeles, and maybe to the embarrassment of a number of the principal players, VMA host Kevin James chose to address the Pattinson-Stewart controversy and asked the public to forgive Stewart.
"Everybody's mad at Kristen Stewart for making a mistake. She allegedly messed around with the director of 'Snow White and the Huntsman," the 32-year-old said, "If she did, so what' It's over. Move on. Look on the bride side, they're now a part of the seven dwarfs. You've got sleepy, grumpy, adultery, cheating."
"The point that I'm making is this, if you made a mistake . . . so what!" Hart added, "I'm going to make mistakes because people made mistakes before. Kanye West . . . Britney Spears and Madonna when they kissed . . . Russell Brand hosted - twice!"