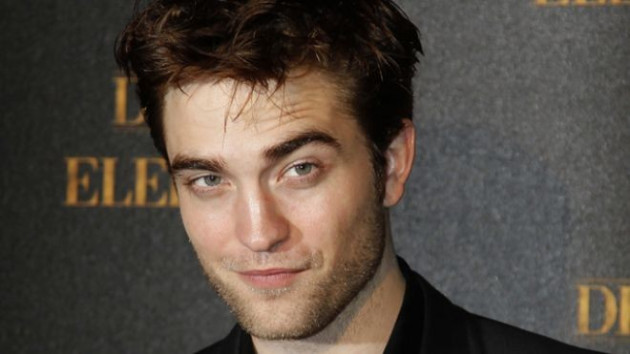 He is a Hollywood hunk who has legions of female fans but Robert Pattinson has admitted that he gets so paranoid about his appearance that he suffers from panic attacks
In a candid interview with InStyle UK, the Twilight star revealed that becoming famous had hit his self-esteem.
"I look in the mirror and think, 'You look like s**t,'" the 27-year-old British actor said.
"Honestly. Everyone who works with me know they'll have to sit there and wait for me to go through my process of having my panic attack about how I look."
Pattinson blamed his image dysmorphia on his fame, which he claims has had a profound effect on how he sees himself.
"I'm weird about my looks. Once you get photographed a lot it changes you," he said. "I remember when I first did Twilight I didn't care about how I looked.
"There was less pressure, I guess. I was like, "I'm cool as s**t!"'
He explained that being photographed regularly has only made him more nervous - and now he's even concerned about wrinkles.
"Every time I appear somewhere, I think, 'I don't know how many more times I can do this'," he said.
"Dressing up to go somewhere and be looked at - I get so nervous. Up until the second I have to leave, I'll get changed a million times.
"It's crazy."
The Twilight star, who split from Kristen Stewart earlier in 2013, has reportedly moved on with a mystery brunette.
They allegedly could not keep their hands off each other when they attended actress Shoshana Bush's party.
"Rob and the brunette turned up around midnight. They were cute together," a source told RadarOnline.
"At one point, he was talking to someone and she wandered over and grabbed his hand and pulled him to over to near the pool. Their hands were all over each other."