Roberto Soldado blames £26m transfer fee on Tottenham failure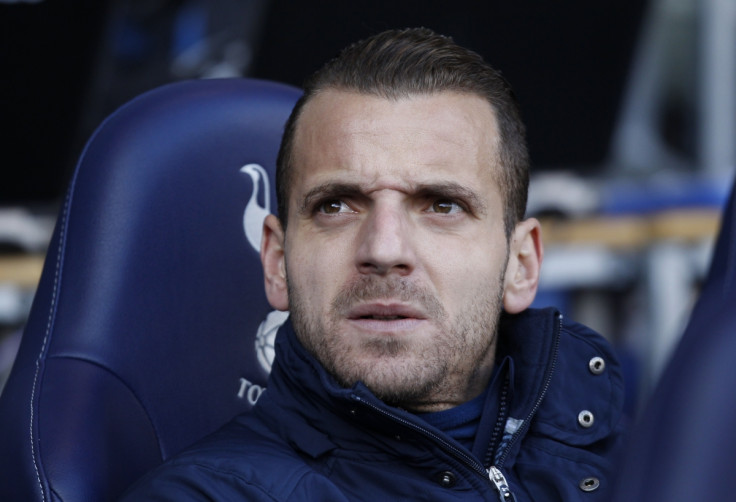 Roberto Soldado says his inability to deal with expectations following his big-money move to Tottenham Hotspur was behind the reason for his failure to adapt to life in English football. The 30-year-old spent two seasons at White Hart Lane but following an encouraging start scored just 16 goals in 76 appearances and was sold to Villarreal last summer after being leapfrogged in the pecking order by Harry Kane.
The Spain international arrived in north London with a stellar reputation from La Liga, having netted 81 times for Valencia between 2010 and 2013 after spells at Real Madrid, Osasuna and Getafe. Soldado moved to Spurs in the wake of Gareth Bale's exit to the Bernabeu, for a then club-record £26m fee, according to BBC Sport.
Soldado initially impressed, scoring four times in his first three Tottenham appearances but a hat-trick in the Europa League against Anzhi prefaced a run of two goals in his next 17 outings which saw him fall out of favour with then manager Tim Sherwood. The forward then suffered from the breakthrough of Kane and, coupled with the England international's form, Soldado admits he was never mentally engaged with the task at hand.
"I think in the end what let me down at Tottenham was my head; for whatever reason, it wasn't right," he told The Guardian. "Perhaps my transfer fee was too big, [or] maybe the expectations I put on myself put me over the edge in a sense. I found I was getting easy chances on the pitch and I'd miss them; the tiniest things would go against me.
"I was missing chances, things were going wrong, but no one could say I didn't work. That mattered to me and maybe it's why people treated me so well, despite everything. Even though I wasn't scoring, I'd go to warm up and they'd sing my song.
"I won't forget their [Tottenham fans] support but it infuriates you more because you get so much support and don't repay it. My family hadn't completely adapted either and when things aren't going perfectly for you professionally and you get home and the family aren't completely happy either, it's difficult.
"All these little things ... it all mounts up and mounts up until you reach a point when you say: 'I can't do this anymore.' So last summer, I said: 'I need a change, because my head was like this.'"
© Copyright IBTimes 2023. All rights reserved.