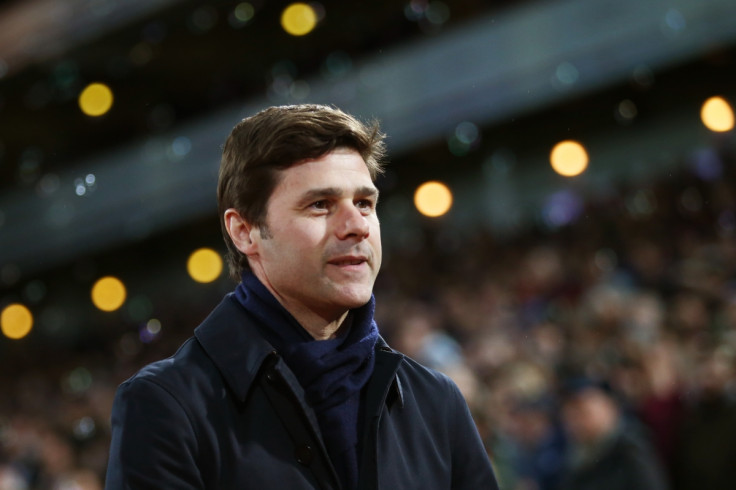 Tottenham Hotspur manager Mauricio Pochettino has revealed that he would love to return to Paris Saint-Germain as manager in the future. The Argentinian boss admits that the French Championship might not be the most "attractive" but he still follows them closely after he enjoyed a great time during his two-year spell from 2001 to 2003 in the Ligue 1 club as a player.
Pochettino has been linked to the likes of Manchester United in recent months after turning a very young Tottenham side into contenders for the Premier League title in his second season at White Hart Lane. The 44-year-old started his managerial career at Espanyol, where he had previously also featured during his playing days, before enjoying a short but also successful spell at Southampton in his first managerial stint in English football.
The Argentinian still has three years left on his contract at White Hart Lane but Daily Mail recently reported that Spurs had offered him a new lucrative five-year contract worth £27.5m to keep him away from the clutches of the big clubs.
Yet, during an interview with French radio station RMC, Pochettino has suggested that he would struggle to turn down a dream move to PSG .
"I've always said that I would be pleased to join a great club like PSG," Pochettino told French radio station RMC. "Come to Paris? I hope so. It is true that it would please me. It's part of my dreams. I try to watch all their matches, especially in the Champions League.
"The [French] championship is not very attractive because PSG is far from the other teams but I look a lot because it is a major source of players. There is talent so I have to follow Ligue 1."
PSG's current manager Laurent Blanc just signed a two-year contract extension with the Ligue 1 outfit in February. However, his future at the club has been under scrutiny in recent weeks after his side were knocked out by Manchester City in the Champions League quarter-final. Sky Sports recently reported that the Ligue 1 side had even approached Jose Mourinho to become their new manager this summer.
Pochettino too has also revealed that one day he would love to work at Real Madrid, but claimed he still had a lot to learn before such a chance could open up for him. Asked during an interview with Onda Cero if he had been approached by the Spanish giants in the past, the Spurs manager said: "No. Those kind of things just make me laugh because I still have a lot to do [before having the chance to manage a side like Real Madrid].
"Obviously I would love one day to be the Real Madrid manager but I have to go step by step. I need to keep learning. Real Madrid are a great club and I have just started my managerial career. I have been in this just seven or eight years. But In the future, why not? Of course I would like to be the Real Madrid manager. Real Madrid are the best team in the world."