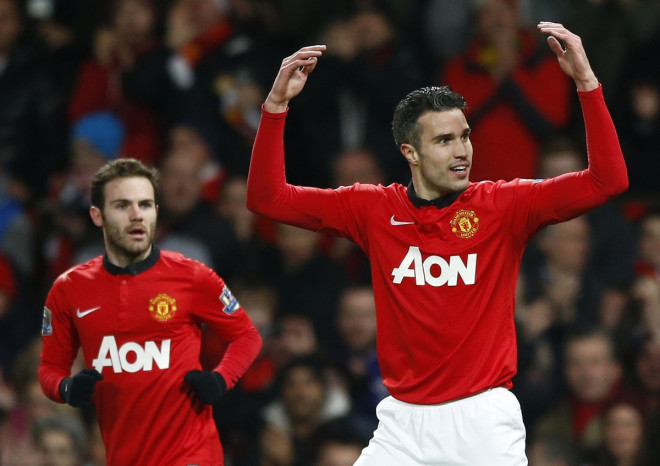 Robin van Persie has clarified rumours regarding his future at Manchester United in an exclusive interview with club's United's Official Website.
The Dutchman has been in the news in recent weeks , stating that he is unhappy with the departure of Sir Alex Ferguson, under whom he fired the club to their 20th league title.
Ferguson's departure at the end of last season co-incided with a lack of form for the 30-year-old striker. Struggling with injuries, van Persie has failed to reach the same heights he did last season and has been linked with a move back to Arsenal from where he transferred in 2012.
It has also been a poor season for United, who are struggling to make the top-four this season and are currently 11 points behind Liverpool in the league title race.
Moreover, the rumours surrouding his departure is taking a further toll on David Moyes, who has been branded a complete failure by United fans. In order to remedy the situation, the Dutchman has revealed he is very happy with the situation at Old Trafford and is prepared to extend his contract beyond 2016 if necessary.
"I don't mind if my performances get dissected and people criticise what I've done on the pitch. They can talk about my game 24/7 for all I care... and a lot of those opinions and criticisms may actually be right. So I don't mind that," van Persie said.
"What I need to address are the situations when people are taking it upon themselves to think for me, make assumptions, or interpret things as if they are me. Last time I checked my head was still attached to my body, so I'm the only one who knows exactly what I'm feeling and that is not what I or the fans have been reading.
"The truth is I'm very happy here at this club. I signed for four years and I'd be delighted to stay even longer, beyond the next two years I have left on my contract. This is how I feel, although it's not what has been suggested in the media," he concluded.