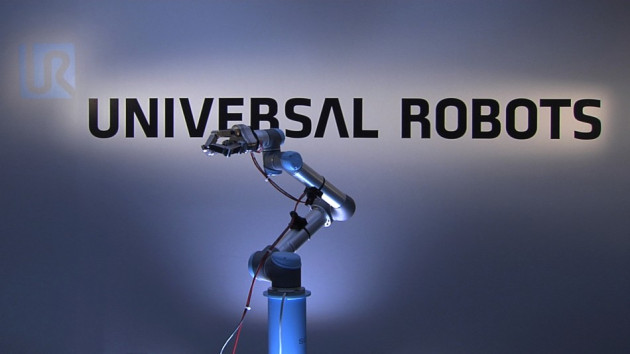 Investors are still reeling from Star Trek's Sir Patrick Stewart ringing the New York Stock Exchange opening bell to mark the launch of the Twitter IPO.
However, Nasdaq market participants are in for a treat on 12 November as it will be the first time a non-human will do the deed at the end of the day..
To mark the launch of a new robotics stock index ROBO-STOX, on the Nasdaq, a Universal Robots' UR5 robot arm, with an integrated three fingered gripper, will reach up and ring the closing bell.
The ROBO-STOX is the first index to benchmark the value of robotics, automation and related technologies.
"We didn't want to showcase robots that are only used in research labs. We wanted to show viable robotics technology, well-positioned for a future IPO, that is selling and being implemented in a wide range of industries today," said Frank Tobe, co-founder ROBO-STOX and publisher, The Robot Report.
For more, check out the video below.