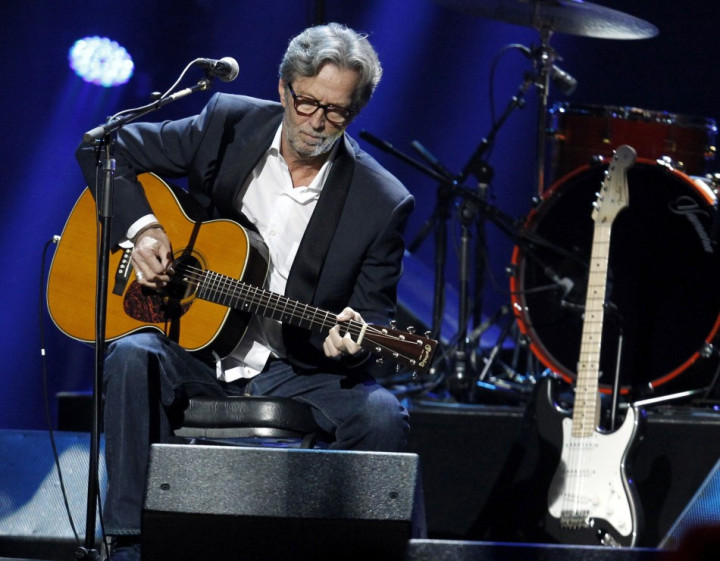 Veteran singer Eric Clapton was booed by loyal fans after he stormed off stage during a concert in Glasgow.
The 69-year-old star was performing his hit "Cocaine" to a capacity crowd at the SSE Hydro when he ended the set abruptly just an hour into the gig.
Although he returned briefly to perform another song, he soon walked off again. His decision was met with a chorus of boos.
Fans had paid up to £125 per ticket to see the Layla hitmaker live, and were not impressed by his antics and expressed their outrage on social media. Some also demanded full refunds.
Clapton has since apologised for the "break in the concert" stating that technical problems were to blame.
"Unfortunately last night we experienced a steadily worsening technical problem with the PA system that the band battled with throughout the show," a spokesperson for the star said. "But by the last song of the set it became unbearable on stage and Eric was unable to complete that number."
"During the encore break we were able to reset and the band finished as planned with the last number," the statement continued. "The usual touring set length runs at 1hr 35 mins so in fact the full set was performed apart from the entirety of Cocaine which had to be curtailed."
A spokeswoman for the Hydro arena said, "The production team for last night's performance suffered a technical issue which resulted in the concert ending earlier than anticipated."
Clapton, who is considered to be one of the greatest guitarists of all time, has been inducted into the Hall of Fame three times and is the recipient of 17 Grammys.