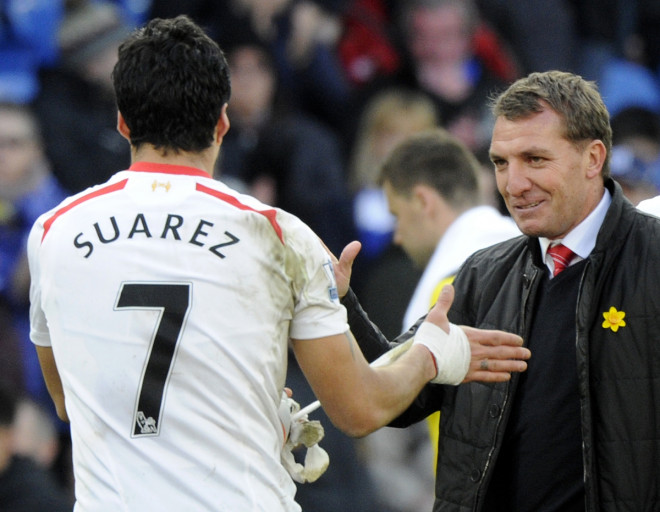 Liverpool manager Brendan Rodgers believes that players will be willing to make the trip to Anfield this summer after the Reds secured their place in the Champions League for the next season.
The Merseyside club missed out on a lot of important targets last season owing to their absence from Europe, with the likes of Henrikh Mkhitaryan choosing Borussia Dortmund over the Reds in the summer transfer window. Rodgers also failed to secure a deal with Dnipro for Yevhen Konoplyanka but believes that the lure of Europe should make the deals simpler in the upcoming window.
Rodgers reportedly has around £60m to spend, notwithstanding player sales and the former Swansea manager is looking to strengthen his squad which can fire on all cylinders next season. The Reds have been linked with players of the likes of Adam Lallana, Luke Shaw and others who, given the strength in depth in their forward line, will be a massive push in the back for the Merseyside club.
"We had the experience last summer when players respected what we were developing at the club but wanted to play at the top level [the Champions League]. I suspect this summer will be a totally different proposition," Rodgers said.
"Our style of football is recognised. We have a way of working and a way of playing that in particular top players want to play in, a creative attacking team that wins. Hopefully it prepares us for bringing in this calibre of player and sets us up to have a real crack at the competition.
"It's absolutely right to say that the squad isn't big enough. It needs to be improved. The owners recognise that as well. They have been great.
"They have a strategic way of looking at it and my job is to manage that. They have entrusted me to put my football vision in place," he explained.
Liverpool will travel to Crystal Palace on Monday as they look to reclaim their position at the top of the table from Manchester City, who put Liverpool back into second after their 3-2 win over Everton at Goodison Park.