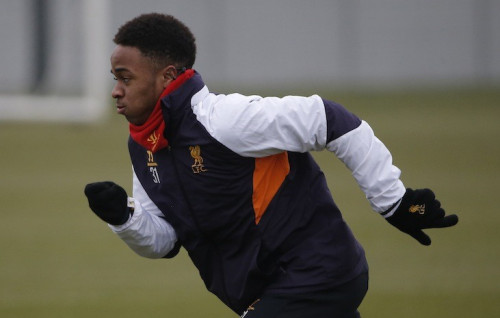 Brendan Rodgers has insisted that Raheem Sterling is staying at Liverpool for the rest of the season as rumours continue to suggest a possible loan move for the winger.
Having started the Reds' last nine matches Sterling has once again broken into the first team after making his move to the first team squad during the 2012/13 season.
And while some speculation has recently claimed the 19-year-old might make a move to Rodgers' former club Swansea on a temporary basis the manager has laughed off such suggestions.
"I don't know where it has come from," he told reporters after Liverpool defeated Oldham 2-0 in the FA Cup third round. "I don't think you let a player who's in your team and playing exceptionally well go on loan.
"It must have been one of the media guys whose entry checked four or five months later. I think it must have been in the entry for four or five months and he hasn't looked at it and he's just picked it up and put it in the paper."
Sterling was once again in form as Liverpool sealed their place in the next round of the FA Cup and Rodgers was full of praise for the England international who could yet seal a place in squad for next summer's World Cup.
"He (Raheem) was excellent today," Rodgers said of his performance. "His strength and pace was frightening today so no he won't be going anywhere."
Liverpool have gone from strength to strength this season and while Sterling is looking to be a long-term prospect for the club their signings this year have taken them into contention for a top four finish.
Champions League football is the top ambition for Rodgers and with the Reds currently in fourth they are on the road to achieving that goal.