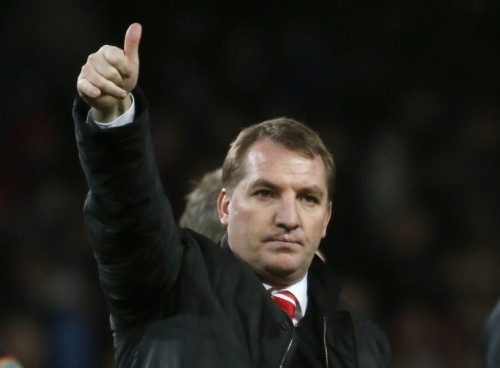 Brendan Rodgers has admitted that he dodged a bullet by refusing to accept the managerial seat at Tottenham Hotspur before joining Liverpool.
The Northern Irishman was approached by the Spurs and Liverpool in the summer of 2012 when both the clubs had fired their managers. The north London club dismissed Harry Redknapp, while Liverpool chairman Tom Werner approached the then Swansea manager after sacking club legend Kenny Dalglish.
Rodgers stated that he refused the offer and instead opted to join Liverpool after being approached by their owners, Fenway Sports Group. He then expressed delight at his decision to join the Merseyside club in the aftermath of Andre Villas-Boas getting the boot at White Hart Lane.
Spurs chairman Daniel Levy sacked AVB in the aftermath of a five-goal rout by Liverpool at White Hart Lane. This came after a string of poor results with the 6-0 defeat to Manchester City at the Etihad, following a 1-0 home loss against Newcastle United.
"A close shave. They [Spurs] are a great club and one of the things I looked at was the history. They'd had 11 managers in 18 years there so for someone like myself, I needed to create something; I needed to go to a club that was going to give us that opportunity," Rodgers explained.
The north London club are struggling seventh in the league table with 27 points from 16 games and are five points behind fourth placed Manchester City. Meanwhile, Liverpool are enjoying a good run in the Premier League this season under Rodgers.
The Merseyside club are second in the table with 33 points and are two points behind league leaders Arsenal.
AVB and Rodgers worked together as part of Jose Mourinho's backroom staff during the Portuguese's first stint as Chelsea manager. However, the 40-year-old is content with the door he chose to open while hoping that his choice does not bring even an iota of regret to his mind.
"I am more than happy with the choice I made to come here and hopefully in time it will prove to be the right one," he added.