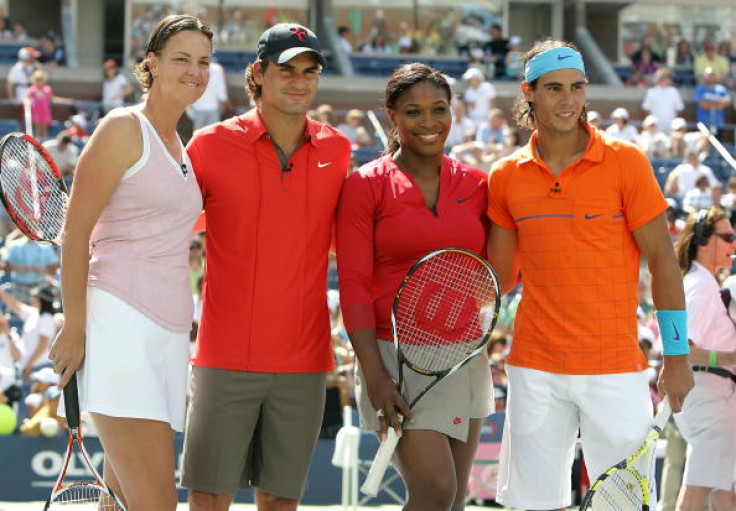 Tennis legends Roger Federer, Rafael Nadal and Serena Williams have confirmed their participation for the first major Grand Slam of the year, The Australian Open. The trio has missed several matches in 2016 season due to injuries but is expected to return in time for the event, which takes place between 16 and 29 of January, 2017.
Every player in the world's top 99 will take part in the tournament barring Russian Victoria Azarenka, who is currently pregnant.
"We have an exceptionally strong field for Australian Open 2017, and it's exciting to welcome two new world number ones, and two new top seeds in Angie (Kerber) and Andy (Murray), said tournament director, Craig Tiley as quoted accordnby Indian Express.
Former women's world number one Serena Williams has been out of action since September due to a shoulder injury, which has affected her performance on the court for the whole season. The 35-year-old American, who has 22 Grand Slam titles to her name, will be looking to win the event and overtake Steffi Graf and set a new record in the Open Era.
The biggest names in the sport, Federer and Nadal, are also expected to make their comeback from injury. The duo has missed most of the season due to injuries and is set to lock horns and resume their on-court rivalry.
"We have been in regular contact with Roger and Rafa and both are ready and excited for the Aussie summer, with Roger heading to Perth and Rafa to Brisbane for the first time. Like all players, they can't wait to get to Melbourne and start the year off well", Tiley added.