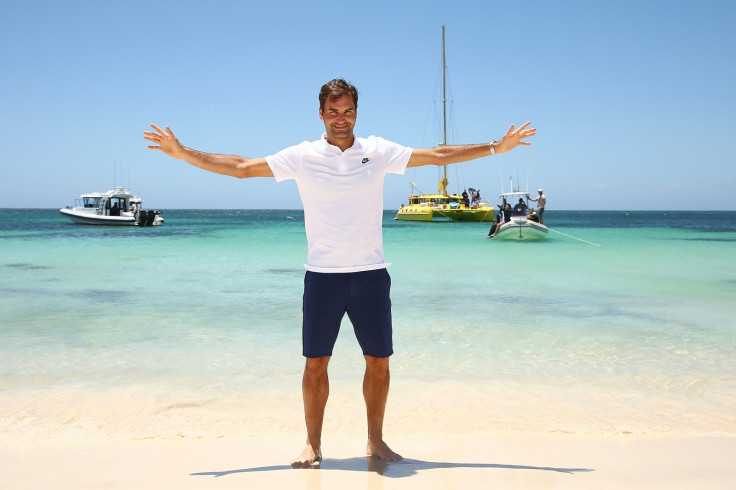 Roger Federer has expressed his gratitude to people for the love they have bestowed on him over the years, without which his passion for the game would have ebbed away. The Swiss ace was watched by 13,943 fans as he beat Karen Khachanov 6-3, 7-6 at the Perth Arena, the highest ever attendance at the Hopman Cup.
The Swiss revealed that if not for the packed houses, he would not have the motivation to play tennis at the level he is currently performing, late into his thirties. The desire to supersede expectations saw him make a miraculous comeback from a knee injury which saw him miss out on the second half of 2016.
When he returned in 2017, he had an exceptional year, where he won seven titles, including two Slams - the Australian Open and Wimbledon. His only downside for the year was losing the number one rank to Rafael Nadal, who confirmed his status by reaching the quarter-finals of the Paris Masters before eventually retiring with a knee problem.
Federer is currently trying to regain his form and momentum going into his Australian Open defence which starts on 15 January. The Swiss shared anecdotes of the support he received way back in 2004 when he would go into practice to see a bunch of people waiting there for him.
He added that should he have had to play on the outside courts with not much capacity, he wouldn't be able to carry on for much longer.
"It's not normal [to have these many people turn up]," Federer said, as quoted by the Express. "You have to work so hard for it to happen. People come out to watch you practice. That was the weirdest thing that ever happened to me.
"When I turned world No 1 playing in Australia back in 2004, I remember going to Rotterdam and going to practice barely warmed up because it was an easy hit and there were a few hundred people at the practice. I was like 'what are they doing here? Why would you go watch somebody practice? It's the matches that matter!'.
"But I really don't take it for granted and I think that's what keeps me on tour. If I had to play on the outside courts or stadiums that were not full at all, I think the passion would go away a bit even though I love tennis and what I do. I can't thank you enough every single time I stand here."