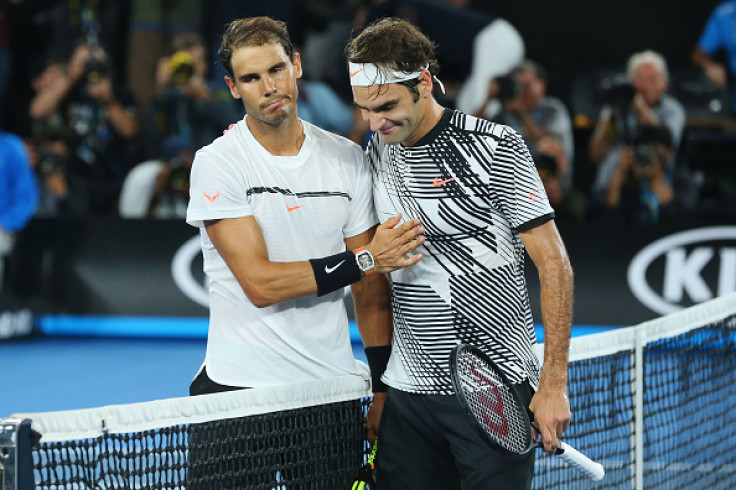 Australian Open 2017 winner Roger Federer has revealed that he would like to team up with long time rival Rafael Nadal in doubles action.
The inaugural Laver Cup takes place September 2017 at the O2 Arena in Prague, Czech Republic. The competition – in honour of 11-time major champion Rod Laver – will have a unique twist as it will see of the six best European players face off against the six best players from rest of the world.
Federer spoke about the tournament on 20 February and touched up on the possibility of teaming up with Nadal, who he beat in a classic five-set thriller in Melbourne in January.
"I've always wanted to play with Rafa... just because our rivalry has been so special," the 35-year-old said as quoted on AFP. "I've seen his wicked forehand go past me too often!"
"Rod Laver wants us to represent our part of the world with pride and play our best and win for our teammates. We will play to our best possibilities."
Tennis legends Björn Borg and John McEnroe will captain Europe and the rest of the world respectively. Of the six players on each side, four will be based on the ATP rankings after Wimbledon and the remaining two will be picked by the captains.
While Europe boasts 17 out of the current top 20 players in the world, Federer refused to see his continent as the clear winners.
"I think Team Europe are going to be big favourites but because of the setup of the Laver Cup I think the margins are always going to be very slim," Federer added.
The new addition to the tennis calendar will be held every year except for an Olympics year, with four matches each day, consisting of three singles bouts and one doubles.