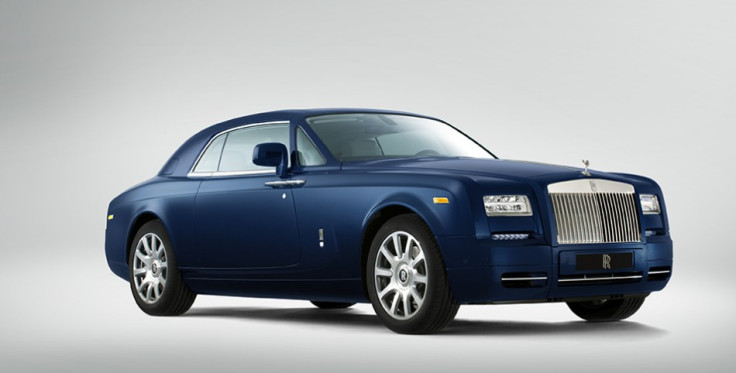 Luxury car maker Rolls-Royce has sold a record number of vehicles in 2012 for the third consecutive year, as it expanded into new markets despite global economic uncertainty and the prevailing eurozone crisis.
The company, owned by BMW, delivered 3,575 cars in 2012, up one percent from 3,538 cars in 2011, the company said in a press release.
The Goodwood, UK-based company, which sells cars in more than 40 countries, expanded into new markets in 2012, including Latin America. Rolls Royce's dealerships increased to more than 100 for the first time in history, as it opened 30 new or refurbished dealerships across the world.
Sales increased 26 percent in the Middle East, 21 percent in Europe and 18 percent in Asia Pacific. The US and China remained the company's key individual markets in 2012, while sales in Saudi Arabia and Germany rose 63 percent and 15 percent respectively.
"We had an outstanding year in spite of the challenges we faced, and Rolls-Royce now leads the ultra luxury market by some considerable margin," said Torsten Müller-Ötvös, chief executive of Rolls-Royce Motor Cars.
Rolls-Royce, whose portfolio includes the Phantom family of cars and the Ghost model, noted that it still remains the market leader in the segment of cars selling above €200,000 (£163,015, $261,178).
In 2012, the luxury marque had faced a number of challenges including global business uncertainty and political unrest. These were in addition to the company's preparation for the start of production of the Phantom Series II and the expansion works at its Goodwood site in West Sussex.
A research report from Deutsche Bank said that new car registrations in Western Europe declined for the third straight year in 2012, as demand suffered from the economic weakness prevailing in the region.
Deutsche Bank analyst Eric Heymann expects car registrations in the region to decline again in 2013, but at a much slower pace than in 2012. In 2014, new car registrations would increase by roughly 5 percent, Heymann said.