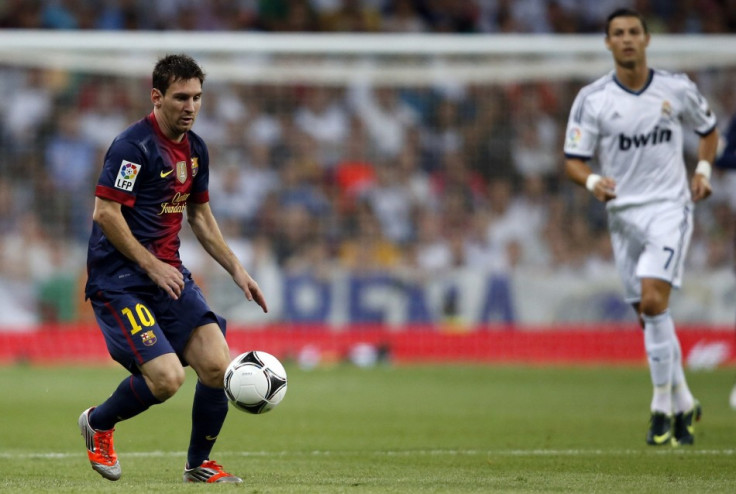 The debate over who is the better footballer - Lionel Messi or Cristiano Ronaldo - has drawn comment from almost everybody interested in the sport... and certainly everyone within the sport. Most comments generate some discussion and then passed on.
This time, however, it is Ronaldo who has spoken out. Not Cristiano but Luiz Ronaldo... the iconic Brazilian striker whose club and international resume includes every major title, individual and team, available in the sport.
The 35 year old Brazilian, who played for both Real Madrid and Barcelona, plumps for Messi.
"Messi is a little above Cristiano Ronaldo in my opinion. I give preference to Messi, because he's a player who fascinates us more, who shows more creativity - even though he's from Argentina, which has a big rivalry with Brazil. I admire both players, though," the former Brazilian striker told CNN.
The striker, whose record of 15 goals in World Cups could stand for some time if Germany's 34-year-old Miroslav Klose (14) doesn't make it to the 2014 World Cup, retired in February last year. He was playing for Brazilian club Corinthians at the time.
The three time Ballon d'Or winner (he also won the Golden Ball at the 1998 World Cup and the Golden Boot at the 2002 edition) also spoke on the challenge facing his nation when they host the World Cup in 2014; the last time Brazil hosted the tournament was back in 1950, when the hosts were beaten by Uruguay in the final.
"The Brazilian people have high expectations about winning the cup in our own country and I'm certain that by the time we get to the cup, our team is going to be competitive. We have Neymar, who is a huge talent, [Alexander] Pato, Thiago Silva, who is another excellent defender. Ganso, Oscar. We have a very young team, but it's playing at a high level and gives us big hope for a victory," the former Inter Milan star explained, adding that the challenge also lay in successfully organising the event.
The striker also admitted that while Spain and Germany were the new global footballing powerhouses, he had every faith in his country's ability to produce world-class players, like Santos' Neymar. Incidentally, Ronaldo has added his voice to the crowd suggesting the 20-year-old should move to Europe to continue his development.