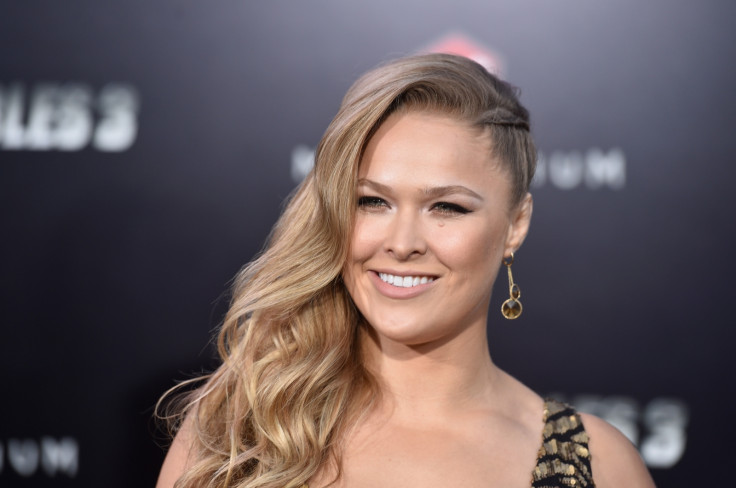 UFC superstar Ronda Rousey has said "yes" to North Carolina Marine Jarrod Haschert, who took a chance last week and invited the MMA fighter to the Marine Corps Ball to be held in December via a video post on Facebook. Jarrod Haschert, who is stationed at Camp Lejeune, North Carolina, invited the fighter on a date to the ball. The video has attracted more than 5 million views.
In the video post, Haschert said: "You are my celebrity crush, like, I love everything you do and I think that you are a phenomenal person, which is why it would be my honour to take you to the Marine Corps Ball on December 11. I really hope this doesn't get in the way of your training ... but I hope you take this in consideration, because if you do, you will truly be making my dream come true."
To which, the UFC Women's Bantamweight Champion said that she would go for it. The 28-year-old told TMZ: "I would go for sure. He's cute. He's got to be a gentleman, though. I'm not a 'first date' kind of girl. But, I don't know, we'll see when I meet him."
Rousey also said that she would be available at the time, as one of her fights has been rescheduled. She then asked the cameraperson, "Do I call him? Or do I set up a time and place like Never Been Kissed and wait until the clock runs out and be like 'I'm here!'?"
Seems like Rousey is new to the dating came, considering her fantasy of meeting the Marine. But the TMZ cameraman was quick to respond and he claimed that he would "work all that out for her".