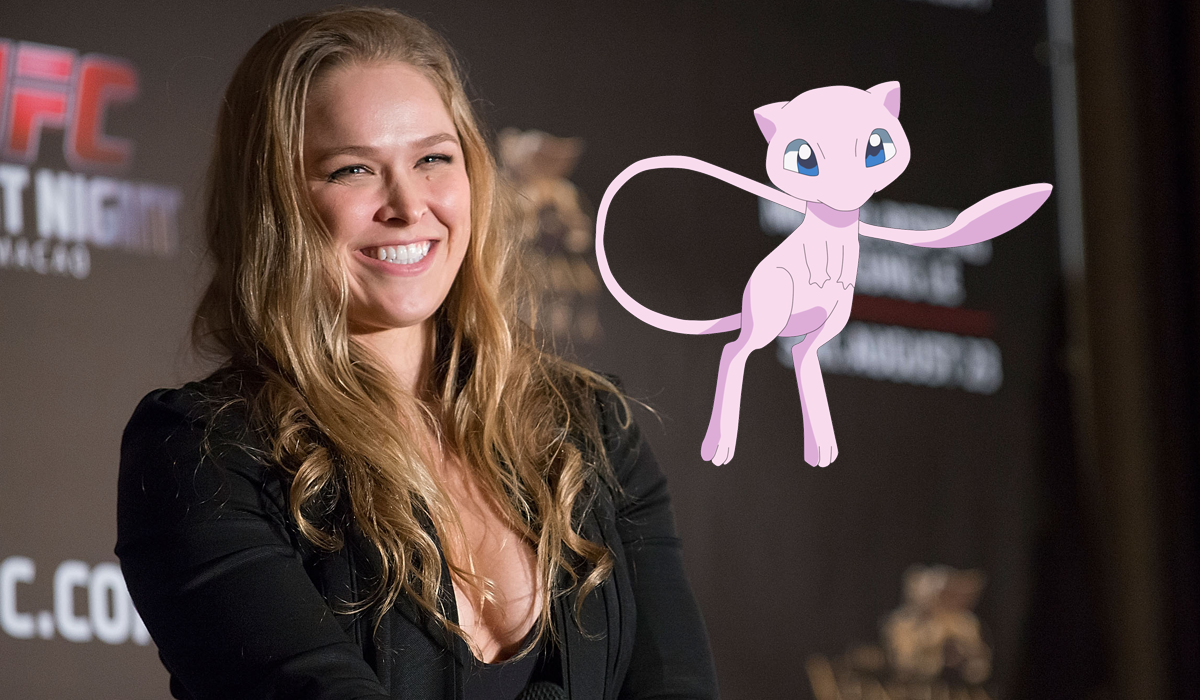 UFC Women's Bantamweight Champion 'Rowdy' Ronda Rousey has revealed her favourite Pokemon is number 151, Mew. She stated as much at the start of a Reddit Ask Me Anything community Q&A, during which she proudly detailed her geek credentials.
"Ronda here. My favorite Pokemon is Mew and I used to moderate a Pokemon forum. I'm an active player on WoW [World of Warcraft] and a Mage named Randa on TaichiPanda," she said. "I'm on the 3rd Game Of Thrones book and will shank a bitch who tries to give shit away about the series cause you watched the show already."
Rousey – who defended her title with a 34-second knockout victory over Bethe Correia on 1 August – has always been a proud nerd, and is a particularly big fan of Dragonball Z, Game of Thrones and World of Warcraft. In WoW she has played with a series of elf characters – you can see her Night Elf here.
This is not the first time she has talked Pokémon, having discussed her obsession with the Nintendo RPG series in September 2014.
For all the latest video game news follow us on Twitter @IBTGamesUK.