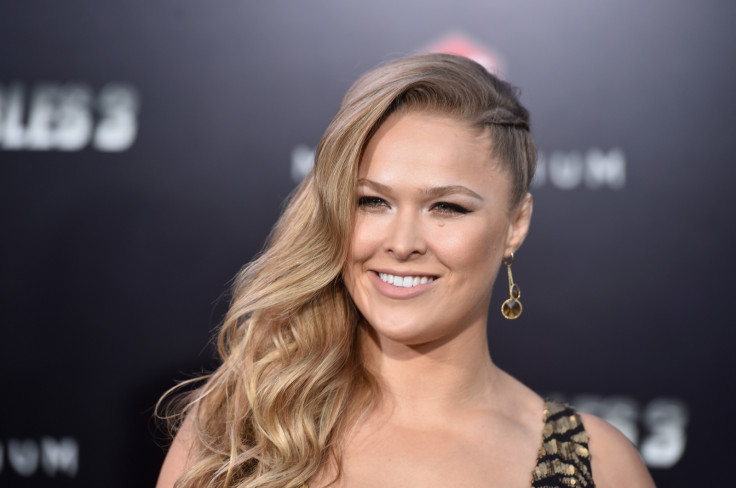 Ronda Rousey got her first taste of acting in the 2014 film The Expendables 3 and went on to star in Fast & Furious 7 the following year, opposite the likes of Vin Diesel, Dwayne Johnson, Jason Statham and Michelle Rodriguez. Just a few months later in 2015, she was seen on the silver screen again, this time playing herself in the movie version of television series Entourage.
But now, it has confirmed been that the UFC Women's Bantamweight Champion will be playing the lead role in a biographical film, about her own life and career. Paramount Pictures has obtained the rights to her self-written autobiography, My Fight/Your Fight, and it wants to adapt it into a feature-length film starring the Olympic judo medallist as herself, with Dawn Of The Planet Of The Apes screenwriter Mark Bomback already signed on to pen the script.
Major life events, personal to Rousey, that might make their way into the film include the death of her father through suicide as well as her Olympic bronze medal win at the 2008 Beijing Games. What might also be included is her rise to becoming the top female athlete of the mixed martial arts world and the beginning of her career as an actress.
"I never thought that being an action movie star was in the cards for me," she previously told the Hollywood Reporter. "My agent, Brad Slater, kept telling me, 'You're going to be the female Rock'. Then I started to believe it could be a reality." With a lead role coming up in the new future - it might just happen!
Inspired by the news, IBTimesUK takes a look at other celebrities who have played themselves in biopics about their own lives and frequently true events, as well those who have played themselves but in a more fictitious and comedic way.
Muhammad Ali - The Greatest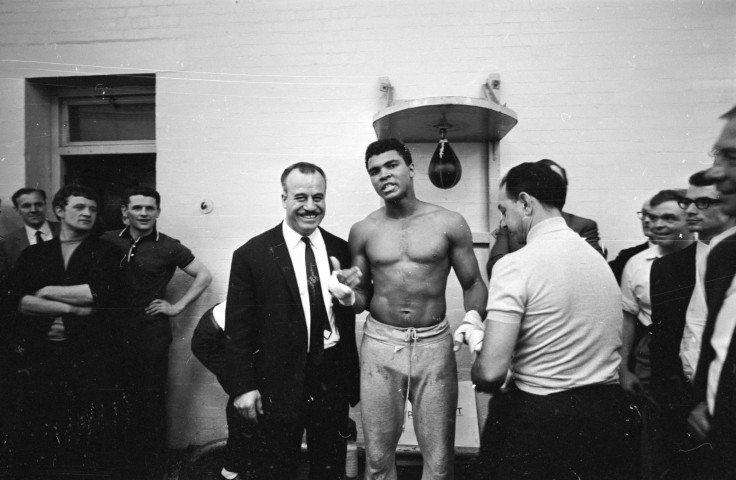 The film depicts certain memorable events in Ali's life including his Olympic feats as Cassius Clay, his conversion to Islam, his refusal to join the army and the legal battle that ensued when he was stripped of his world title.
Howard Stern - Private Parts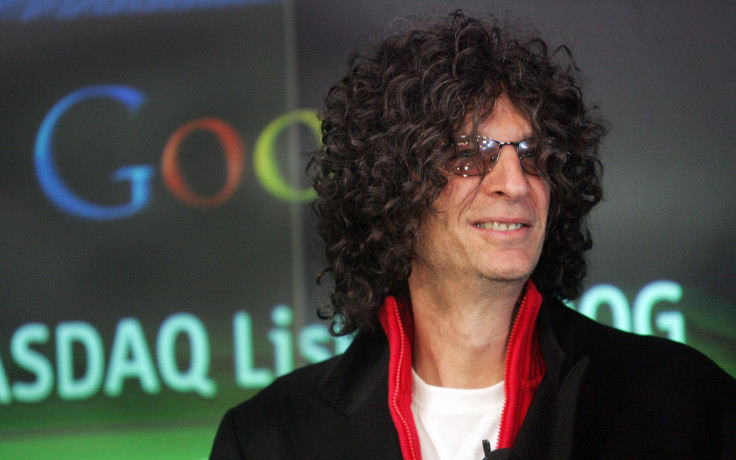 Adapted by Len Blum (Meatballs), from the 1993 best-selling book of the same name written by Howard Stern, the film details the media personality's childhood and then his rise to fame as a controversial disc jockey.
Jackie Robinson - The Jackie Robinson Story
Released in 1950, The Jackie Robinson Story does just that: tells the story of Jackie Robinson. The film centres around Robinson's struggle with the abuse of racist bigots as he becomes the first African-American Major League Baseball player of the modern era.
Audie Murphy - To Hell And Back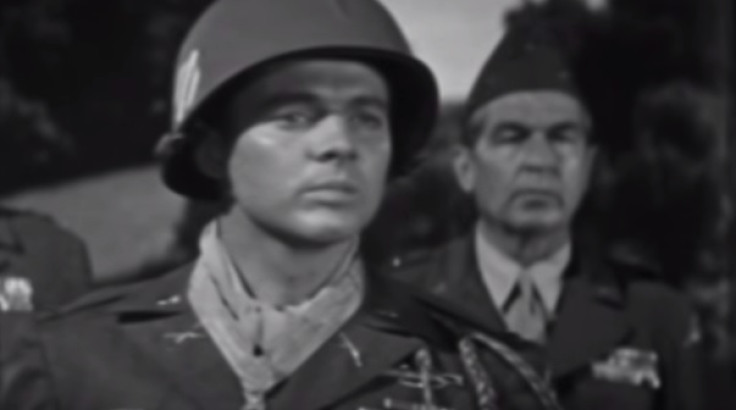 Again based on an autobiography, the 1955 film is an account of former Second World War soldier Audie Murphy's experience in battle when he fought with the US Army. The action for which Murphy was awarded the Medal Of Honor in real life is depicted towards the end.
Bob Mathias - The Bob Mathias Story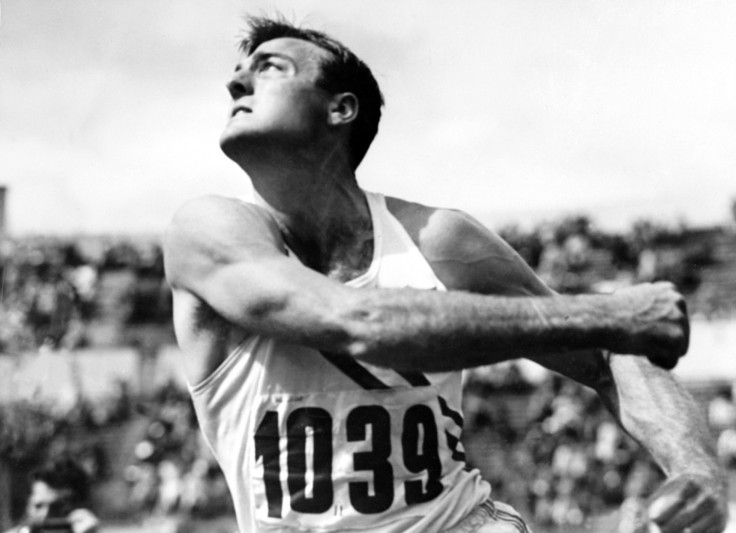 Directed by Franklin D Lyon, The Bob Mathias Story tells the story of the American decathlete, Olympic medallist, United States Marine Corps officer, actor and United States Congressman it is named after. It concentrates on the time in his career when he won a gold medals in the decathlon in London in 1948 and then another in Helsinki four years later.
As expected, starring in your own biopic is pretty rare in Hollywood. It is much more common practice for someone else to play the title role, much like Jamie Foxx depicted Ray Charles in 2004 with Ray or Will Smith pretending he was the legendary boxer in Ali (2001), or even Diana Ross channelling Billie Holiday for 1972's Lady Sings The Blues. But sometimes, movies are made where the celebrities are playing themselves, in movies that are similar to their lives, but certainly not bonafide biopics! Such as...
Bruce Campbell - My Name Is Bruce
In a movie style reminiscent of that of Scary Movie and other parody films, My Name Is Bruce tells the funny, fictitious (of course) story of B-movie icon Bruce Campbell getting mistaken for his Evil Dead trilogy character, Ash, and being forced to fight a real monster in a small town in Oregon.
Joaquin Phoenix - I'm Still Here
Partly, and we say partly very loosely, based on his real-life actions, I'm Still Here documents actor Joaquin Phoenix's transition from Hollywood star to aspiring rap artist. The movie came out after many had speculated whether Phoenix was giving up on being an actor and that he had kind of gone under the radar in terms of show business buzz for the years prior to its release.
John Malkovich - Being John Malkovich
Probably the most bizarre of this whole list, Being John Malkovich sees Malkovich playing himself as he becomes the subject of puppeteer Craig (John Cusack) and his wife Lotte (Cameron Diaz) when they discover a portal that leads literally into the head of the Oscar-nominated actor.
Spice Girls - Spice World
Spice World followed the hugely famous girl group Spice Girls on tour as they travelled through England and Europe in their uniquely personalised double decker bus as they got up to all sorts of adventures and performed for their fans. They even bumped into a group of aliens.
Eminem - 8 Mile
When 8 Mile came out, it was largely speculated whether it was a directly depiction of Eminem AKA Marshall Mathers' life, despite the lead being called a different name etc, but it has since been confirmed that it was merely based upon his upbringing and initial career as an up-and-coming rapper.
Jean Claude Van Damme - JCVD
In JCVD, action movie legend Jean Claude Van Damme becomes embroiled in a bank robbery that involves a bunch of hostages, which he recollects his life to during it.