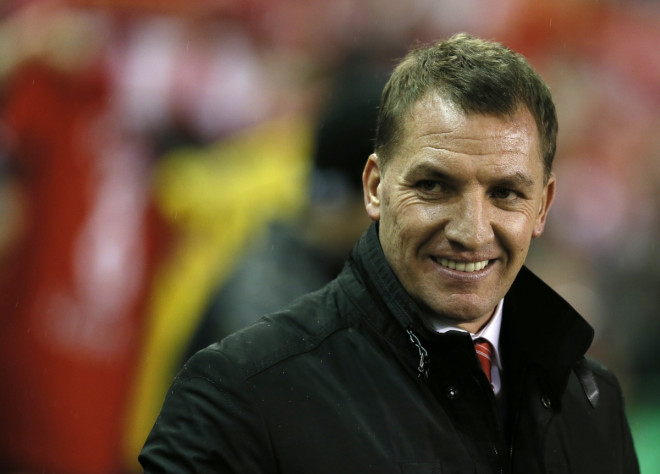 Liverpool legend Ronnie Whelan has heaped praise on Brendan Rodgers complimenting him for the club's performance in the Premier League this season.
The Reds currently sit on top of the table with 74 points from 33 matches. The 52-year-old pointed out that the Northern Irishman has done an equally excellent job for the Merseyside club just like the stellar striking duo of Luis Suarez and Daniel Sturridge.
Out of the 90 goals Liverpool have scored in the league, the pair have cumulatively netted 49 times; 29 of which were scored by the Uruguayan international.
Even though the spotlight shines brightly on those two strikers, Whelan stresses that Rodgers too deserves recognition for churning out the desirable performances from his players while hinting that the former Swansea City manager could be the man who could guide them to league glory.
"A lot of the credit has been heaped on the two strikers for the goals but not an awful lot has been said about the manager. Brendan could be the one to win it for Liverpool. He has done a brilliant job," Whelan told the Liverpool Echo.
"He has got the players playing with real belief and loads of energy with the way they close teams down and then break so quickly."
"Suarez is the top goal scorer in the Premier League but he will go and do a job wide on the right if the manager asks him. That says a lot about the manager. Players will go and do what's asked of them because they believe in him and they're getting the rewards," he added.
Whelan also states that the current Liverpool team possess the potential to win the title but insists it will not be a cake-walk for them.
"This is the most exciting Liverpool team I have seen for a very long time. Liverpool have every chance of winning the title but it's not going to be easy. You don't win a league championship easily," Whelan said.
"To go from seventh to first would be remarkable. If Liverpool win the title this season it would rank up there alongside any title Liverpool have ever won," he concluded.
Rodgers' side are set to host Manchester City at Anfield for their next league game, the outcome of which will play a significant role in deciding where the title ends up at the end of the campaign.