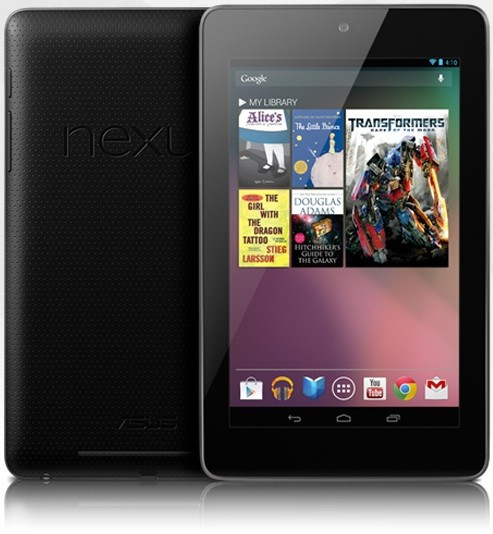 Google's Nexus 7 release is yet to see the light of day. Nevertheless, the developer community lead by birdman and a group of geeks at RootzWiki have already accomplished the feat of rooting on it. Thanks to the hacker community, the complete tutorial is now available through courtesy of Redmond Pie.
Before getting down to the rooting procedure, it is recommended that you diligently back up all your critical data to an external hard drive or some other independent storage medium. We caution readers that the warranty of your device will be void once it is rooted and this procedure does not cover any warranty or claims for any damage incurred to your device as a result of performing the steps.
Contrary to developers' claim that the procedure is a bit complex, Redmond Pie assures that the steps are actually quite simple. All you need to do is flash a couple of files through the Shell commands to gain root entry.
Part 1: Unlocking Bootloader
Step 1: First you need to download and install Android Software Development Kit (SDK)
Step 2: Launch the SDK tool. Now, enable USB Debugging through Settings > Developer options
Step 3: Connect your Nexus phone to PC using an USB cable. Launch the Terminal (Shell) or Command prompt and provide the navigation path to the fastboot folder, which is located inside the folder containing Android SDK installed files. (By default in Windows, it will be in C:)
Step 4: Now, you have to enter a series of commands in sequence.
a) First, input the command: "fastboot oem unlock" and press enter.
b) Once flashing process completes, enter: "fastboot reboot".
Step 5: Download the file recovery.img [Goo.im] and move or copy it to the fastboot folder. Now, type the following command: "fastboot flash recovery CWM-grouper-recovery.img".
Step 6: Reboot once again by entering: "fastboot reboot".
Part 2: Flash ClockworkMod Recovery
Step 7: To establish permanent access to ClockworkMod Recovery, enter the following commands in sequence at the command prompt (Terminal):
mount system
adb shell
cd/system
mv recovery-from-boot.p recovery-from-boot.bak
Part 3: Gaining Root Access
Step 8: Download JB-SuperSU.zip [ClockworkMod] and move the file to the root folder (/sdcard) of the memory card on your device.
Step 9: Enter the ClockworkMod Recovery mode by powering off your device. This is accomplished by simultaneously pressing and holding Volume Up, Volume Down and Power buttons until you see the screen flash with the iconic CWM logo.
Step 10: Go back to the main menu, point to install zip from sdcard option. Now, select zip from sdcard and choose JB-SuperSU.zip. The file should now auto extract to give you super user access.
Step 11: Navigate to the main menu and select reboot system now. This completes the rooting procedure. Congrats! You can now enjoy all your favourite apps on your new Nexus 7 tablet with root access on Android 4.1 Jelly Bean.
[Source: Redmond Pie]
For any further queries and assistance, you may head over to the developer's official thread on RootzWiki.