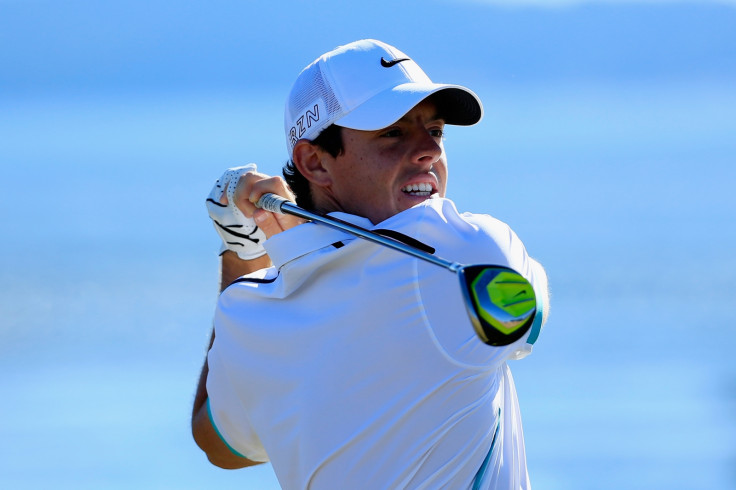 Rory McIlroy's chances of appearing at the 2015 US PGA Championship remain doubtful, with the player's publicist having rejected claims that he is set to appear at Whistling Straits on 8 August.
The world number one was denied the chance to defend his Open title in July after tearing ankle ligaments and sustaining joint capsule damage while playing football with friends, but rumours that he could return for the year's final major in Wisconsin were sparked when a report from report from Reuters claimed he was set to participate in a practice round over the weekend.
Such speculation has now been rejected, though, with the Communications Clinic's Terry Prone confirming no booking has been made by McIlroy's team. "Not booked for such a round. Still going through the ankle rehab process," he was quoted as saying by the Irish Golf Desk.
McIlroy has already officially withdrawn from the WGC-Bridgestone Invitational to be held in Akron, Ohio later this week and has not set featured at all since finishing tied ninth at an eventful US Open in June.
The four-time major winner has been victorious at the PGA Championship on two previous occasions, blowing away the rest of the field to win by eight strokes in 2012 and narrowly beating veteran Phil Mickelson by one shot at Valhalla in Kentucky in 2014. This year's edition is scheduled to get under way on 13 August.