Ross Ulbricht was arrested by police in San Francisco on 2 October, accused of creating and running the Silk Road website, popular for selling illegal drugs, under the name of Dread Pirate Roberts.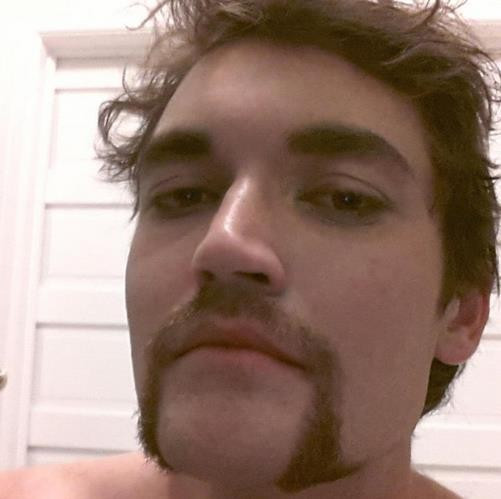 Born in Austin, Texas, Ross William Ulbricht, 29, graduated from the University of Texas at Dallas in 2006 with a bachelor's degree in Physics, before enrolling at Pennsylvania State University for a Master of Science degree.
Ulbricht concluded his four-year Masters course with the submission of a 68-page thesis entitled 'Growth of EuO thin films by molecular beam epitaxy'. During his Masters degree, Ulbricht worked as a graduate research assistant and had a number of research papers published between 2004 and 2008.
Writing on his LinkedIn profile, Ulbricht said: "I love learning and using theoretical constructs to better understand the world around me. My goal during [my time at university] was simply to expand the frontier of human knowledge."
A skilled artist, Ulbricht uploaded a number of pencil sketches to Facebook in early 2006. He called one, below, "consumed by unconciousness [sic]".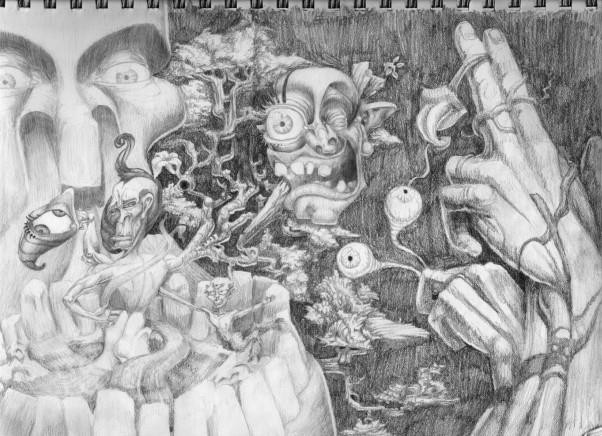 A video uploaded by Ulbricht to his YouTube page in 2009 features him showing off a beach house in Costa Rica called Casa Bambu, owned and let out as a holiday home by his mother Lyn Ulbricht and her husband Kirk Ulbricht - the latter's LinkedIn profile describes his job as "hospitality" and lists him as the owner of Casa Bambu.
According to the house's website, it can be rented for between $115 and $325 (£70 - £200) per night. Ross Ulbricht is listed as a friend of the house's Facebook page.
In 2010, according to his LinkedIn profile, Ulbricht became CEO of Good Wagon Books, which collected reusable items from the local neighbourhoods of Austin to find them new homes. The company collected items such as books, DVDs, jewellery, sports equipment and office supplies.
Although set out with seemingly good intentions, Good Wagon Books was complained about by several users of the Yelp website, accusing the service of being a scam. A user called Donny P later posted, on August 22, 2010, claiming to be the owner of Good Wagon Books, and although a former employee contacted the Daily Dot to say Ulbricht purchased the company from its founder "at least two years ago," it is not known if Ulbricht and Donny P are the same person. Good Wagon Books was said to go out of business shortly after Ulbricht took over.
Ulbricht says on LinkedIn that his role at Good Wagon Books ended in May 2011. In October that year he posted a video to YouTube showing a 2006 Ford pickup truck he was trying to sell, leaving his now-disconnected phone number in the description.
Mises Institute
Ulbricht also used his YouTube account to 'like' videos posted by the Ludwig von Mises Institute, an Austrian school of economics "and libertarian political and social theory," according to its website. The FBI's report of its investigation into Ulbricht says how he became a fan of the Mises Institute, and that its writing helped to "provide the philosophical underpinnings for Silk Road."
On his Facebook account Ulbricht reveals he likes money, yoga, dancing, surfing, science, drumming, philosophy and several other every-day activities, along with films The Matrix and Lord Of The Rings, and book 'The Power of Now: A Guide to Spiritual Enlightenment' by Eckhart Tolle.
Moving away from his scientific education, Ulbricht set himself goals larger than academia, saying on LinkedIn he wants to "use economic theory as a means to abolish the use of coercion and aggression amongst mankind."
Ulbricht continues:
"Just as slavery has been abolished most everywhere, I believe violence, coercion and all forms of force by one person over another can come to an end. The most widespread and systemic use of force is amongst institutions and governments, so this is my current point of effort.
"The best way to change a government is to change the minds of the governed, however. To that end, I am creating an economic simulation to give people a first-hand experience of what it would be like to live in a world without the systemic use of force."
Silk Road is born
Ulbricht is accused by the FBI of creating the website silkroad420.wordpress.com on 23 January 2011, and later that month is believed to have created user accounts under the name 'altoid' at websites shroomery.org and Bitcointalk forum, starting topics asking if buying goods from Silk Road is safe - a way of promoting the website he is alleged to have created.
He is then alleged to have posted on Bitcointalk under the altoid name to recruit a computer programmer to help him work on a Bitcoin-related business idea. He left the email address rossulbricht@gmail.com as a way of getting in touch.
On 9 April, 2012, Ulbricht made his one-and-only post on the Google+ social network, asking: "anybody know someone that works for UPS, FedEX, or DHL?"
The post received no replies, until fans and critics alike descended on it after the news broke of his arrest on 2 October, 2013.
You bent reality
One said: "Good luck man, you bent reality and taught us all that anything is possible when you talk to machines," while another asks: "Damn, he's pretty young and seems not so stupid. How he could fall into such a serious crime?"
Ross Ulbrich was arrested at the Glen Park branch of the San Francisco Public Library on 2 October and has been charged with drug trafficking, money-laundering and computer hacking.
Ulbricht also faces a charge of soliciting a Silk Road user to "execute a murder-for-hire" of another user, who had threatened to reveal the names and addresses of thousands of Silk Road vendors and customers, and demanded $500,000 from Ulbricht to keep quiet.
A detailed report of Ulbricht's alleged actions and the FBI's investigation which led to his arrest reveals that using his own email address, with his real name, on the Bitcointalk forum was a key mistake.
Through this, and a subpoena sent to Google, the FBI was able to trace his location. Then, the location of an administrator of the Silk Road website was revealed by issuing a subpoena to internet provider Comcast, and the FBI was then able to claim the user of rossulbricht@gmail.com and the administrator of Silk Road was the same person.
Further evidence against Ulbricht came to light when a package containing fake IDs with his photograph was stopped by US border control on a routine search. The ID delivery matched an order made on Silk Road by his alleged pseudonym Dread Pirate Roberts.
Must Read: