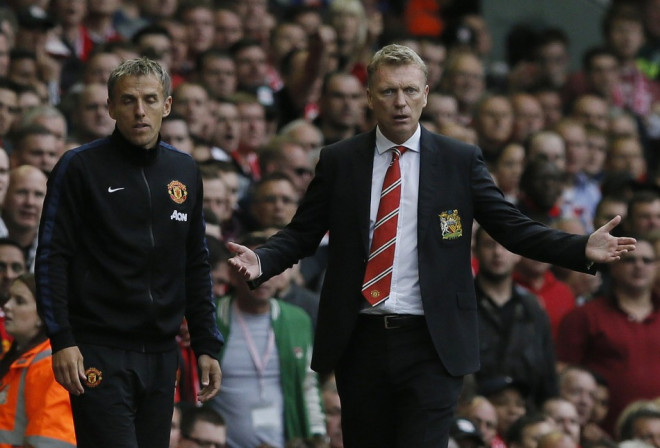 Former Manchester United keeper Roy Carroll believes the players at Old Trafford lack hunger under David Moyes.
The Premier League champions have suffered a poor run in all competitions, which includes a 2-0 defeat to Carroll's side Olympiakos in the first leg of the Champions League tie in Greece.
Carroll left Old Trafford in 2005 and signed for West Ham United. The stopper stressed United players lack the fighting spirit and claims he has never seen United team like it before after their woeful performance throughout the campaign.
"They've got good players but they had no hunger, no fight in the team so it was a shock in that way but not a shock the way we played," Carroll told Sky Sports.
"We watched a lot of Premier League games this season and knew United had not been performing. On the night when I was watching it live from the stands, I've never seen a Manchester United team like it," he added.
The 36-year-old stopper insisted Moyes' men failed to give their best during the European fixture against Olympiakos. Carroll has criticised United players for their Champions League performance against the Greek club.
"(The first-leg win) was a shock for a lot of press people but the players knew themselves they had a chance. I don't know if they thought they would get an easy game but no professional should go into a football match and think that," the stopper said.
"At the end of the day you can be a good player but you have to give 100 per cent and give everything. For me Manchester United didn't give that and looked like they had no hunger and fight for the game."
Despite having a two goal advantage over United, Carroll claims Olympiakos needs to work hard against the Premier League champions in order to progress to the quarter finals of the Champions League.
"We know United are a great team and know what respect to give them. They're going to be a different team at Old Trafford. It's only half-time but the good thing for us is that we haven't let an away goal in so it's a good result for us keeping a clean sheet and a lot of pressure on Manchester United," Carroll added.