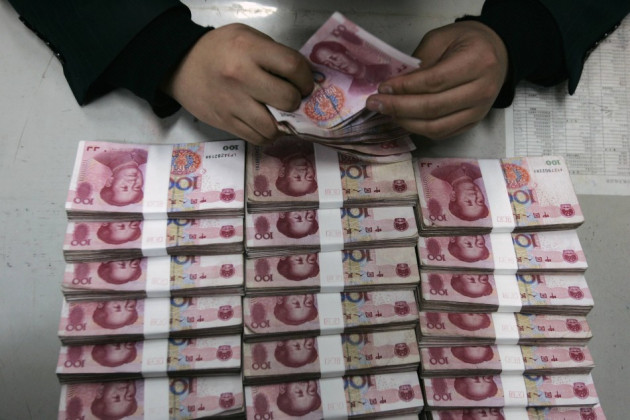 China is planning a substantial increase in quotas for its Renminbi Qualified Foreign Institutional Investor (RQFII) scheme, which allows eligible investors to channel offshore yuan funds into the mainland's capital markets.
The RQFII limit will be raised by 200bn yuan (£20.15bn) from the current 70bn yuan (£7.05bn), according to Guo Shuqing, the head of the China Securities Regulatory Commission. The move followed a request from officials in Hong Kong, and the commission is also looking to relax current restrictions to allow more institutions to apply for exchange-traded fund products.
The scheme, designed to attract more long-term overseas investment in China, was set up in December 2011 with a 20bn yuan (£2.01bn) maximum investment limit, which was later increased by 50bn yuan (£5.04bn) later.
Before the 18th Party Congress in China, three main Hong Kong government officials sought an increase of 100bn-200bn yuan (£10.07bn-£20.15bn) in the limit. Most RQFII funds currently originate from Hong Kong, which is the world's largest offshore yuan trading centre, with about 6tn of yuan investments.
China's market watchdog said it will coordinate with the People's Bank of China and the State Administration of Foreign Exchange (SAFE) to increase the quotas and prepare detailed rules related to the scheme.
It said it may raise the quota for the Qualified Foreign Institutional Investor (QFII) scheme, if its current $80bn (£50.33bn) limit is reached. The limit was raised from $30bn (£18.87bn) in April.
The dollar-denominated programme allows overseas brokerage companies, fund houses and trust firms to invest in Chinese capital markets.
CSRC, which approves foreign institutions as QFIIs, has granted QFII licences to 192 foreign firms since the beginning of the programme in 2002, including 57 new foreign investors in 2012.
SAFE, which grants quotas to individual institutions under the scheme, has already granted about $30bn (£18.87bn) to investors. In line with the increase in the quotas, SAFE will also enhance the investment limit of individual investors. Currently set at $1bn (£629.1m), the limit could be raised to $5bn (£3.15bn).