Ruben Loftus-Cheek's father has accused Jose Mourinho of holding back his son's career when he was manager at Chelsea.
Loftus-Cheek, 21, made his senior England debut in the goalless draw against Germany at Wembley on 10 November and was named man of the match after a confident performance in midfield.
Mourinho handed Loftus-Cheek his senior Chelsea debut in a Champions League game against Sporting Lisbon in December 2014. The midfielder went on to make 31 further appearances for the Blues before he was loaned out to Crystal Palace this summer.
The 21-year-old's father, Trevor, said his son would have been a more established Premier League player by now if he had played under someone like Tottenham manager Mauricio Pochetttino.
"Jose Mourinho held him back," Trevor Loftus-Cheek told the Daily Mail. "He should have been playing. Everyone behind the scenes was asking, 'Why isn't he playing?' If Ruben was playing for Mauricio Pochettino, he'd have 70, 80, 90 first team appearances by now."
The comments come days after England manager Gareth Southgate said Loftus-Cheek's development had slowed at Chelsea as a result of competing with senior players who feared losing their places.
"He has been able to battle through difficult spells at Chelsea, training with senior players who recognised his talent, so got into him in training," the England boss was quoted as saying by Sky Sports.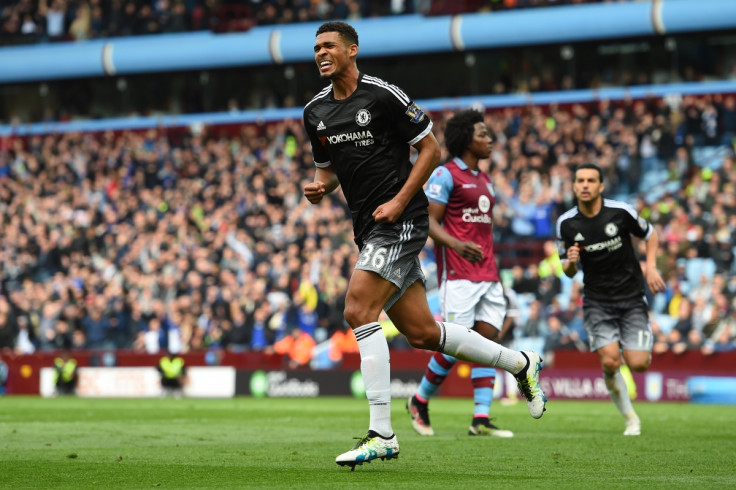 "Have they kept him in his place? Yes, I imagine they probably saw the threat.
"This season, going out and playing has helped him. In the early season, I saw him and he showed flashes of what we saw against Germany. I think he can affect big matches like he did."
Trevor said Chelsea realised Loftus-Cheek's high potential at a young age – his son joined the Blues' academy when he was just eight years old.
"He is like a Rolls Royce," he said. "He used to win all of the player of the year awards. But once Chelsea clapped eyes on him they knew what he was. They knew he was special."