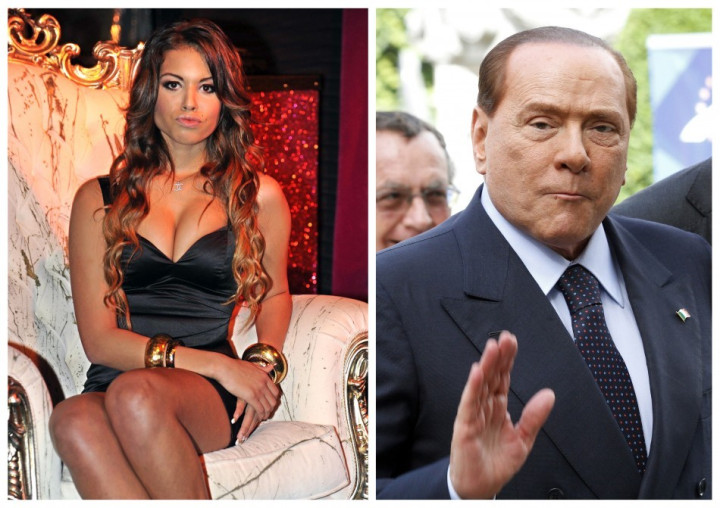 Karima el-Mahroug, aka Ruby the Heart-stealer, has staged a protest outside Milan's courthouse claiming she is the victim of "psychological warfare" in the bunga-bunga trial of former Italy's PM Silvio Berlusconi.
A tearful Ruby read out a six-page statement to dozens of journalists that rejected allegations that she was a prostitute who had sex with Berlusconi.
"I have nothing to be ashamed of and nothing to hide," Mahroug said. She denounced the "psychological torture" practised against her by media and prosecutors.
Berusconi is on trial for underage prostitution and exaction (bribery). Prosecutors have claimed in court that the infamous bunga-bunga parties featured a "tested prostitution ring organised by the media mogul's close friends, Nicole Minetti, Emilio Fede and Lele Mora to satisfy his sexual pleasure".
Berlusconi has retorted that the parties were merely "burlesque contests".
He is accused of paying 17-year-old Mahroug for sex and of calling a police station, where she had been detained for alleged theft, to persuade detectives to release her.
He claimed that she was deposed Egyptian president Hosni Mubarak's granddaughter and that her detention could have caused a diplomatic rift with Egypt.
"The only 'proof' provided in the trial that I was prostituting myself were some photographs that the head of the investigators showed in court, after having downloaded them from my Facebook profile - a ridiculous thing. At the time I was just 17 and I did not take into account what prosecutors and the press might make of them," Mahroug said.
She apologised for having created the "fantasy" about being Mubarak's granddaughter but maintained that she was a relative of his. She had lied, she said, to escape "the poverty and suffering in which I was born into and grew up in before leaving my family in Sicily".