RuPay: India Launches Low-Cost Payment Card Alternative to Visa and MasterCard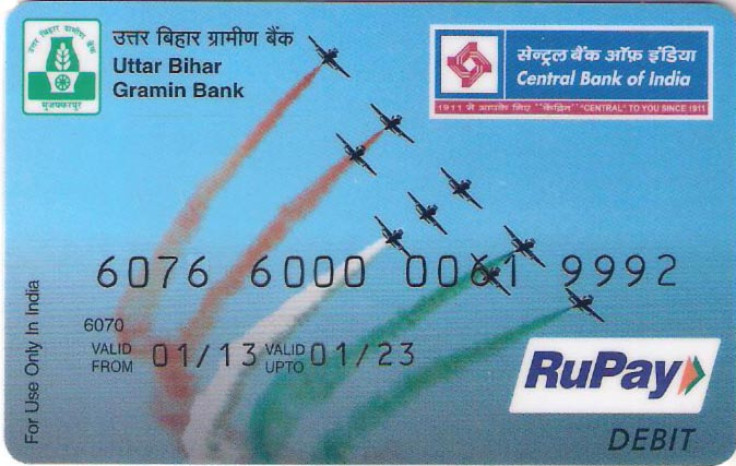 India launched locally-developed payment processing system 'RuPay', which it claims will be a low-cost alternative to MasterCard and Visa.
President Pranab Mukherjee unveiled the technology, developed by National Payments Corporation of India (NPCI), saying India is one of the few countries in the world to have its own card payment network.
NPCI is a not-for-profit company affiliated to the Reserve Bank of India (RBI) and created by ten core banks.
"RuPay has been conceived to fulfil RBI's vision to offer a domestic, open-loop, multilateral system which will allow all Indian banks and financial institutions in India to participate in electronic payments," according to NPCI website.
NPCI claims lower cost and affordability, customisation, protection of information and inter-operability between payment channels as benefits of the new system.
Mukherjee noted that the volume of card transactions will be huge in the coming years in a large country like India.
"An indigenous system like RuPay will, hopefully, not only reduce the dependence on cash and cheque modes of settlement but will also make it easier to offer products based on specific requirements of diverse user sets within the country," the president added.
The new payment processing system, the seventh in the world, will work with ATMs, point of sales (PoS) and online sales. RuPay card is accepted at all ATMs, more than 90% of POS terminals and more than 10,000 e-commerce merchants across the country.
RuPay's transaction costs will be much less than those of international cards such as Visa and MasterCard, according to Financial Services Secretary G S Sandhu. Banks' cost for clearing and settlement using the system will be 40% lower compared to other international platforms.
The public sector banks have already installed 25,331 RuPay card-enabled ATMS and 9,000 more ATMs would be installed in the current fiscal year, according to Sandhu.
The RuPay platform is being used by banks like ICICI, State Bank of India, and Punjab National Bank for clearing and settlement. Indian railway is going to launch a pre-paid RuPay card to help customers book railway tickets.
Some of the banks have tied up with international partners to make the RuPay service available across the globe, according to Mukherjee.
© Copyright IBTimes 2023. All rights reserved.