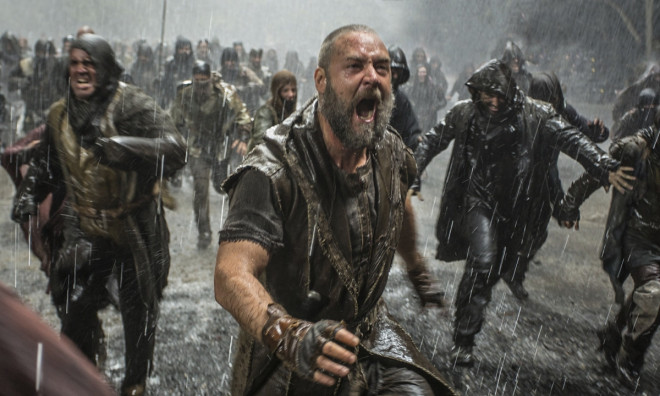 Paramount's latest movie Noah, starring Russell Crowe, has sparked an outcry among Muslim groups, which stand against the depiction of Biblical figures, and Christian groups, which claim the movie is not in line with the Scriptures.
IBTimesUK looks at the countries that have banned the £75m blockbuster.
Indonesia
Indonesia in the latest on the list of countries against the filmed adaption of the Old Testament story of Noah's Ark.
The movie was scheduled to be released on 28 March, but the Film Censorship Board banned it.
"We don't want a film that could provoke reactions and controversies," said board member Zainut Tauhid Sa'adi, according to news portal Detik.com.
"Essentially, the film contains elements of SARA" — the Indonesian acronym that refers to the country's four sensitive issues: ethnicity, religion, race and sectarian sentiment."
Egypt
Cairo's Al-Azhar, the highest authority of Sunni Islam and a main centre of Islamic teaching for over a millennium, issued a fatwa, or religious injunction, against the film, Reuters reported.
"Al-Azhar renews its objection to any act depicting the messengers and prophets of God and the companions of the Prophet," it announced.
They "provoke the feelings of believers and are forbidden in Islam and a clear violation of Islamic law," the fatwa added.
United Arab Emirates
Director of media content at the National Media Centre in the United Arab Emirates said: "There are scenes that contradict Islam and the Bible, so we decided not to show it.
"It is important to respect these religions and not show the film."
Barhaim and Qatar
Both countries have banned the movie after Egypt's Al-Azhar issued the fatwa.
While Bahrain also banned Mel Gibson's controversial The Passion of the Christ in 2004 , Qatar chose to show it in its cinemas.
Crowe, who plays the ark-building patriarch in Noah, said he expected the ban.
"To be frank, given that it is a tenet of the Muslim religion that you can't make stories or render images about the Prophet, it was not unexpected that some Islamic nations would ban the film," he told the Telegraph.