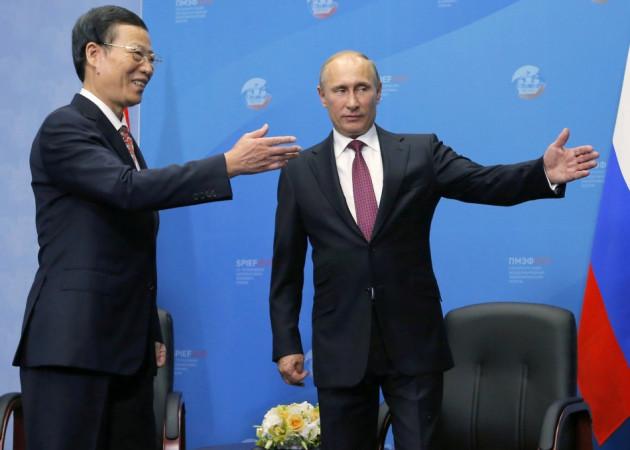 Russia's state-owned oil firm Rosneft has revealed it will supply China with oil for 25 years in a deal worth $270bn.
Rosneft chief executive Igor Sechin, announcing the deal at the St Petersburg International Economic Forum, said China will receive 365 million tonnes of oil from Russia.
The supply will start in July and is on top of the 15 million tonnes of oil Russia currently ships to China each year through Rosneft and state-owned pipeline network Transneft.
President Vladimir Putin had already described the supply deal as an "unprecedented contract".
Industry sources told Reuters that Rosneft has possibly netted a $30bn (£19.4bn, €22.7bn) pre-payment from China.
As well as the China deal, Rosneft has also stepped up its interest in the Croatian energy sector.
Sechin signed a "joint statement of interest" with Croation finance minister Ivan Vrdoljak at the St Petersburg forum.
"The parties have outlined areas of potential mutual cooperation in supply of oil and petroleum products, including bunkering activity in Croatian commercial ports as well as investments in infrastructure for oil and petroleum product transfer, storage and transportation," said a statement from Rosneft.
"Rosneft and the Ministry of Economy of the Republic of Croatia have agreed to create a working group to perform a comprehensive analysis of potential commercial cooperation opportunities and identify new areas of collaboration."
It has also signed a $7bn deal with the Czech Republic to supply 8 million tonnes of oil until 30 June, 2016.