Russia Conducts Largest Strike On Ukraine In Weeks
While Russia continues to strike Ukraine, Putin has signed a law, withdrawing from Russia's consent to the global treaty that bans nuclear weapons tests.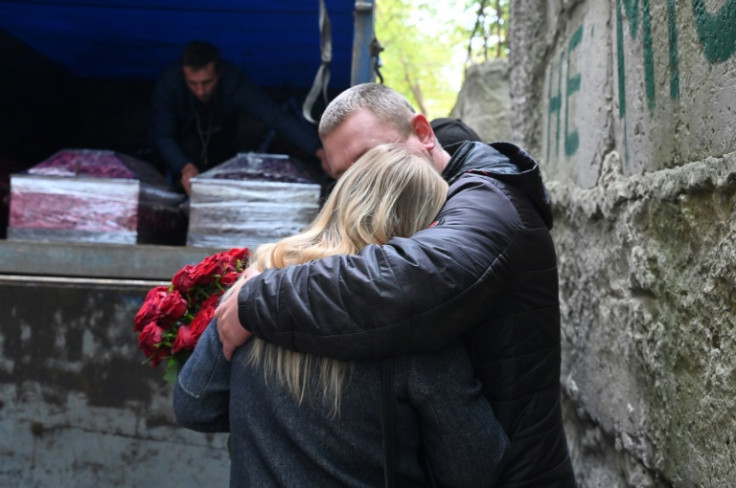 During his statement to the Organisation for Security and Co-operation in Europe (OSCE) today, Friday 3 November, Ambassador Neil Holland called for the immediate release of "over 20,000 Ukrainian civilians".
Holland addressed the OSCE while Russia launched its largest drone attack on Ukraine for weeks.
According to the Ukrainian Air Force, Ukraine managed to shoot down 24 "Shahed" drones out of the 40 that were launched by Russia.
The drones targeted the west and south of Ukraine, particularly the Kharkiv, Odesa, Kherson, Ivano-Frankivsk and Lviv regions – said the Ukrainian forces.
No fatalities were reported in any of the regions. The governor in Lviv said that an infrastructure facility had been hit five times and a military facility was struck in Ivano Frankivsk.
Kharkiv's governor said that the drones had destroyed private houses and commercial infrastructure, causing fires in the city.
The air strikes came in several waves, reported Ukraine's air force, with air alerts in the targeted cities lasting several hours throughout Thursday night.
Speaking of Ukraine being more vulnerable to Russian air strikes than it was last winter, Ukrainian President Volodymyr Zelenskyy said: "We realise that as winter approaches, Russian terrorists will try to do more damage. We will respond to the enemy."
In eastern Ukraine, where soldiers are experiencing regular clashes with the Russian forces, Istoryk, a 26-year-old militant, told Reuters: "We had a firefight for over 20 hours... Non-stop fighting, assaults, evacuations, and you know, I managed it."
Speaking of the expected Russian attacks in the near future, Istoryk admitted: "We aren't very fresh, and right now we need to find strength."
When he was asked if his group were prepared to fight for another year or two, the young soldier said: "I think so. For sure."
Since Russia launched its full-scale invasion of Ukraine in February 2022, "Russia is holding 186 political prisoners, including 21 in need of urgent medical care", reported Ambassador Holland.
In his statement, Ambassador Holland also recognised that "the Russian authorities are illegally transporting prisoners thousands of miles away from their families and legal representatives to remote areas of Russia", including children and teenagers.
In July this year, Russia's Children's Commissioner Maria Lvova-Belova, claimed that more than 700,000 Ukrainian children had been taken from Ukraine to Russia since February 2022.
Despite investigations and witnesses accusing the Russian armed forces of kidnapping Ukrainian children and ushering them into pro-Russia re-education camps, Lvova-Belova said that most of the children were accompanied by parents or relatives.
A report, published by the Independent International Commission of Inquiry on Ukraine, that documented a number of indiscriminate attacks on Ukrainian nationals, found that Russian President Vladimir Putin had a torture pattern that was used in various types of detention facilities.
Before Russia fired drones into Ukraine on Thursday night, Putin signed a law withdrawing Russia's consent to the global treaty that bans nuclear weapons tests.
In response to Putin's threatening withdrawal, Antony Blinken, US Secretary of State, said in a statement: "Unfortunately, it represents a significant step in the wrong direction, taking us further from, not closer to, entry into force."
Although Putin signed the withdrawal law, in a statement, the Russian Ministry wrote: "We intend to keep the moratorium that was introduced more than 30 years ago in place."
This week, Putin also accused Ukraine of facilitating the influx of weapons in the Middle East.
"Now they say: weapons are getting into the Middle East from Ukraine. Well of course they are because they are being sold," he claimed.
Putin went on to say: "And they are being sold to the Taliban and from there they go on to wherever."
© Copyright IBTimes 2023. All rights reserved.