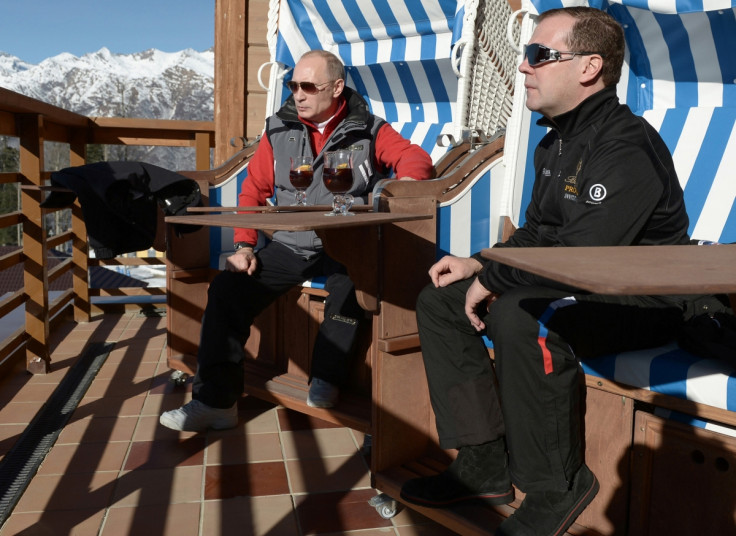 The Russian prime minister has unveiled a raft of tax breaks, after making Crimea a special economic zone, in a bid to bolster the economy and woo foreign investors.
Dmitry Medvedev confirmed that the Crimea region could be managed through its own economic programme.
"Our aim is to make the peninsula as attractive as possible to investors, so that it can generate sufficient income for its own development," Medvedev told a Russian government meeting on the Black Sea peninsula.
Reports emerged last week that Russian officials were considering building hotels and establishing a gambling zone in Crimea, as the state looks to make the region less reliant on Moscow money.
Russian finance minister Anton Siluanov said he expected Crimea to run a $1.5bn (£901m, €1.1bn) deficit this year, which the state plans to cover in full.
Medvedev said that pensions in Crimea would be adjusted to the Russian level and that infrastructure would be improved.
He said the peninsula had "colossal prospects" for tourism and that its new status as special economic zone would "allow for the use of special tax and customs regimes in Crimea and minimise administrative procedures".
Medvedev is the most senior Russian official to visit the territory since it was annexed by Moscow after a referendum on 16 March which Western leaders and the United Nations condemned as illegal.
The seizure of the territory sparked the most serious diplomatic crisis that between Russia and the West since the end of the Cold War.
The United States and the European Union have imposed two rounds of sanctions on senior political and business figures with close ties to the Kremlin, as well as a bank.
US secretary of state John Kerry met his Russian counterpart Sergei Lavrov in Paris on Sunday for emergency talks over the Ukraine crisis. At the talks, Lavrov proposed that Ukraine should be administered through a federal system. Kiev dismissed the proposal as an attempt to dismantle the country.
The United States has called on Russia to de-escalate the crisis by removing its troops from the Ukraine border. Around 40,000 Russian soldiers are thought to have massed on Ukraine's eastern side. The White House remains divided over Putin's intentions, with some advising that the build-up of so many troops suggests that Putin is preparing to invade Ukraine.