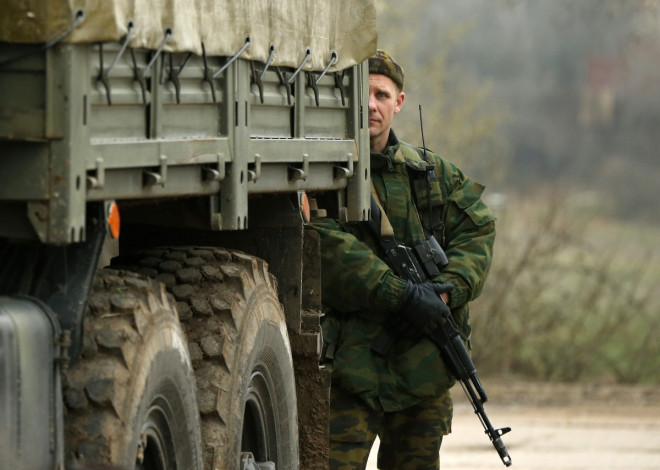 Russia could be preparing to launch an invasion of Ukraine as increasing numbers of troops mass near the border.
Among them are several units wearing uniforms without military insignia, marking them out as special forces.
Speaking under condition of anonymity, a US intelligence official said: "The possibility of another Russian incursion is very real."
American intelligence services estimate that as many as 40,000 Russian soldiers are near Ukraine and their presence is not consistent with any military exercise, reported Reuters.
But the figure is far lower than estimates by Ukrainian sources, with the country's security chief claiming it was as many as 100,000 troops.
The United States called on the Kremlin to pull back its forces to ease tensions, with the crisis triggered by Russia's annexation of Ukraine's Crimea continuing.
Experts fear the build-up of troops could presage a further incursion into Ukraine, which would be hopelessly ill-equipped to defend itself.
President Vladimir Putin has refused to rule out sending troops into Ukraine, saying: "The recent events in Ukraine were a serious test. They demonstrated both the completely new capabilities of our armed forces and the high morale of the personnel."
US President Barack Obama has said the massing of troops at the border is out of the ordinary. Speaking during a visit to the Vatican, Obama said: "You've seen a range of troops massing along that border under the guise of military exercises. But these are not what Russia would normally be doing."