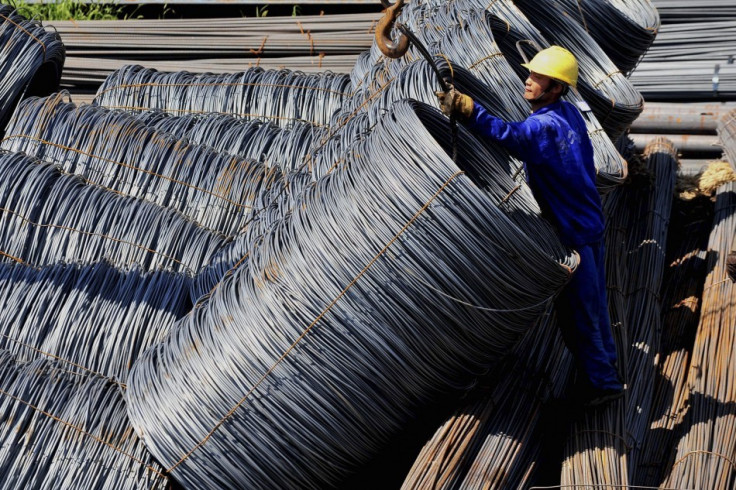 Russia's steel manufacturer Severstal has sold its American subsidiaries to two US firms in a $2.3bn deal, following a review of its North American operations.
A surplus of supplies across the world has forced a number of producers to slash costs, closing down plants in the process.
The Russian steel producer has sought to sell off its American assets since 2013, with steel prices in a downward spiral since 2011 as European economies embarked on periods of austerity and China's economy began to slow.
The sale announcement comes at a moment of heightened uncertainty in the Russian economy, following Moscow's annexation of the Crimea region from Ukraine in March and the ensuing pro-Russian insurgency in the country's east.
The United States and the European Union announced a fresh round of sanctions against Russia in July, accusing the Kremlin of facilitating the rebellion by allowing fighters and weapons to cross the Russia-Ukraine border.
The Western allies could impose tougher sanctions after a Malaysia Airlines plane crashed over eastern Ukraine on July 17 killing all 298 on board, after a missile was allegedly fired by the pro-Moscow insurgents.
Severstal has sold its Severstal Colombus plant to the flat roll steel producer, Steel Dynamics, while its Severstal Deaborn Plant has been sold to AK Steel.
The timing of the sale is thought to be unrelated to increasing tension between Russian and the US over Ukraine.
"The deal could reduce Severstal's net debt to EBITDA (earnings before interest, taxation, depreciation and amortisation) to 1.3 times, from 1.7x in 1Q14," VTB Capital analysts wrote in a note.
"However, we do not rule out the company paying special dividends, as deleveraging is not a pressing issue at this point," they added.
The deal is not subject to any financing conditions and is expected by the end of 2014, Severstal said.
Owned by Russian billionaire Alexei Mordashov, the steelmaker was among a group of Russian metals and mining firms that bought up international assets in the prelude to the 2008-2009 global financial crisis.