US Companies Absent From Russia's Economic Forum as Putin Demands Respect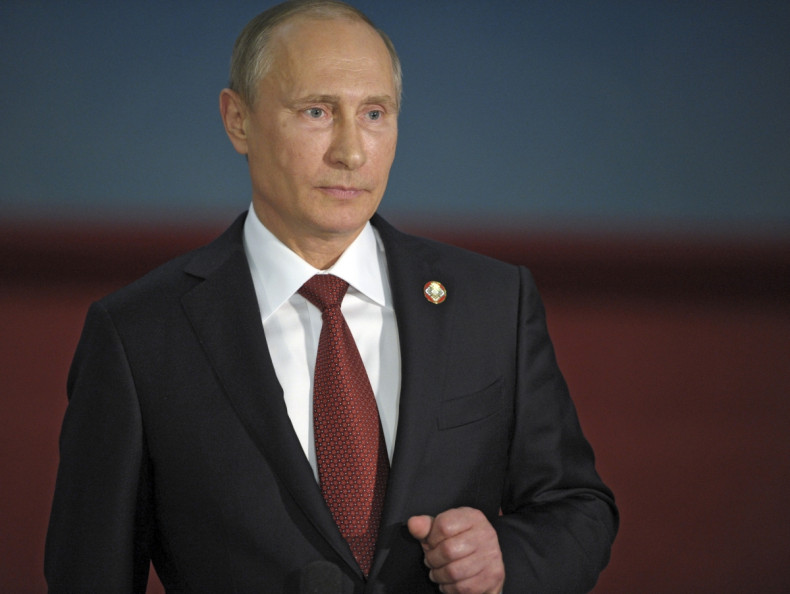 Russia's President Vladimir Putin has told foreign businesses that Russia wants to improve international economic ties on the basis of countries observing mutual respect.
"Russia is ready to broaden multi-faceted contacts with all partners on the basis of true equality and respect for one another's interests," Putin said in a telegram to delegates at the St Petersburg International Economic Forum.
The showcase event, widely seen as Russia's version of Davos, is being held in the middle of a tense diplomatic dispute between Russia and the West over Russia's behaviour in Ukraine.
The opening day was notable for the absence of top executives from American firms. Following a tough lobbying campaign by the White House, seven out of 12 senior executives of American firms pulled from the Russian forum.
With more than 50 ambassadors scheduled to appear over the duration of the event, there will not be a single American diplomat at the event.
France, which is going ahead with the sale of two warships to Russia, will make-up the biggest national contingent of foreign business leaders in St Petersburg. Six French corporate chiefs will be in attendance.
The contrast between American and European executives' willingness to attend reflects the strength of existing ties with Russia as well as their government's position on Ukraine.
The EU has extensive trade ties with Russia and relies on Moscow for a third of its gas needs. In contrast, the United States bilateral trade with Russia is worth less than $40bn each year.
Putin, who is due to attend the forum on Friday, suggested Russia does not want to isolate itself from the international community.
"Only by acting together, taking account of mutual interests and building on the constructive ties that have been established over decades can the international community move forward and provide for further global development," he said.
Washington and Brussels have imposed sanctions on a number of individuals and companies with close ties to the Kremlin, after Russia annexed the Crimea region from Ukraine.
Both sides have threatened to impose deeper sanctions if Moscow disrupts Ukraine's presidential election, due to be held on Sunday, although the United States has taken a more aggressive tone than the EU.