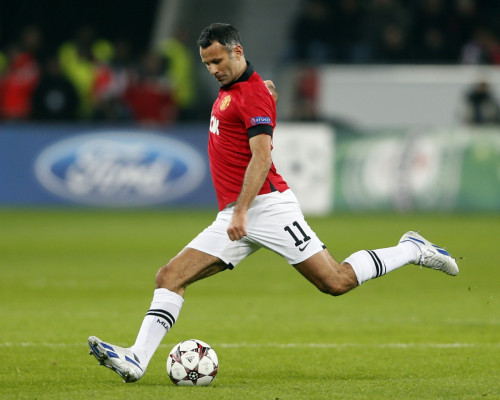 Manchester United legend Ryan Giggs says the record signing of Juan Mata is a show of intent ahead of the summer transfer window, with a host of new additions expected to arrive.
Mata joined United from Chelsea for a record £37.1m fee in January, just the second significant signing during manager David Moyes' reign at the club following the summer addition of Marouane Fellaini.
Moyes has promised the arrival of a string of new players in the summer and Giggs says the signing of Mata is a statement of intent ahead of a summer of upheaval at Old Trafford.
"I think it was always going to be the case with a new manager coming in with different ideas," said Giggs on MUTV. "Obviously, he's had a good look at all the players here at the moment but wants to stamp his own authority on the team.
"By signing Juan, it's a message of intent really that we are able to go and get great players like that and there are many more to come hopefully."
The first task faced by Moyes will be to replace outgoing United captain Nemanja Vidic, who will leave the club at the end of the season upon the expiry of his contract.
Vidic has won 15 major honours across eight years at United and leaves as one of the club's best regarded players in the modern era.
"I never could have imagined winning 15 trophies and I will certainly never forget that fantastic night in Moscow, memories that will live with me and the fans forever," said Vidic.
"However, I have decided that I will move on at the end of this season. I want to challenge myself again and try to make the best of myself in the coming years.
"I'm not considering staying in England as the only club I ever wanted to play for here is Manchester United and I was lucky enough to be part of this club for so many years. I've got a few options to move on and I will choose the right one for me and for my family.
"I am now going to focus all my efforts on playing for Manchester United and do the best I can for the team until the end of the season. I hope this stops any further speculation about my future."