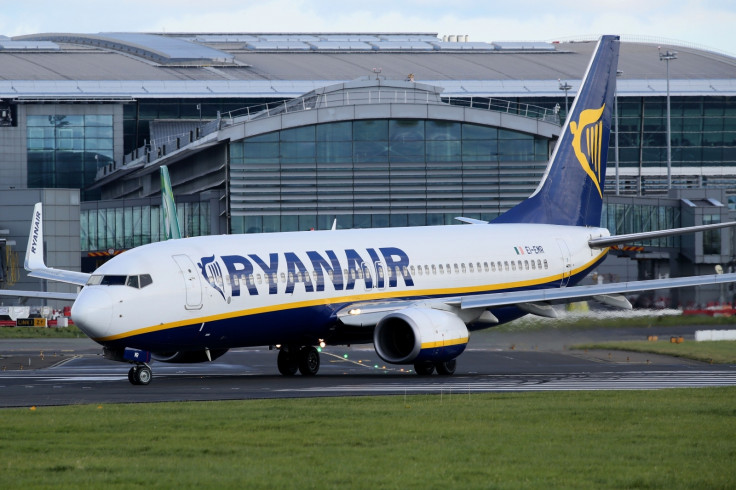 It may lead the way when it comes to European passengers numbers, but when it comes to customer satisfaction Irish carrier Ryanair trails the rest of the pack.
The firm's famously low fares attracted 11.8 million passengers in October, up almost 11% on the year before. But according to a Which? survey, Ryanair is the joint-worst airline alongside Spain's Vueling when it comes to passenger satisfaction with a score of just 45%. Vueling is owned by British Airways' parent company IAG.
The consumer magazine asked thousands of passengers to rate their experiences of food and drink, seat comfort and overall value for money. Channel Islands airline, Aurigny topped the list with a score of 80%, closely followed by budget carriers Norwegian and the UK's Jet2 (both on 76%).
Questions were asked in September and October when Ryanair was forced to cancel around 20,000 flights after a roster error meant it did not plan sufficiently for the holiday plans of their pilots.
Ryanair chief marketing officer Kenny Jacobs said: "This 'Which?' Survey doesn't reflect real passenger choices. Real customers cannot get enough of Ryanair's low fares."
The survey also made grim reading for British Airways, which came 18th out of 20 in the best short haul flights category, with a score of 52%. Last it came in the middle of the rankings with a score of 67%.
Rory Boland, Which? travel editor, said: "BA's poor customer satisfaction shows it clearly needs to step up its game in a year that has been beset with problems. From the food and drink on offer, to the poor value for money of the journey itself, the airline has a lot of work to do to improve the experience."
A BA spokesman said: "British Airways is a premium airline committed to customer choice. We offer customers the biggest network from London's most central airports, a loyalty programme with huge benefits and the best punctuality record of the three big short-haul operators from the capital."
The results came as Ryanair softened its stance on recognising pilot unions in a bid to avert the threat of a strike over the busy Christmas period. A walkout is planned across Europe on Wednesday (20 December), but the airline hopes its decision to recognise pilot's unions for the first time will mean its passengers will avoid suffering strike action .
Chairman Michael O'Leary said: "Christmas flights are very important to our customers and we wish to remove any worry or concern that they may be disrupted by pilot industrial action next week.
"If the best way to achieve this is to talk to our pilots through a recognised union process, then we are prepared to do so, and we have written today to these unions inviting them to talks to recognise them and calling on them to cancel the threatened industrial action planned for Christmas week."